Are times tough? Learn how to stretch food resources while still putting dinner on the table. We have 10 ideas to make your groceries last longer!
Everyone has had a time in their life when they didn't know how they were going to put dinner on the table. Myself included!
A lost job, an unexpected blizzard, a broken down car… you may only have the groceries in your fridge to get you to the end of the month. Times are tough but you still have to eat.
Over the years I've learned how to be more cost conscience, but I wanted to get more perspectives. So, I asked my friends how they stretch a meal. Throughout the post you'll see quotes from them as well as great recipes and tips on how to make your grocery budget last!
Meal plan
Meal planning isn't just about what groceries you may need. It's also about using what you have efficiently. What groceries in your fridge or pantry will go bad soon? Things like strawberries and lettuce have a short shelf life while spaghetti squash and sweet potatoes can last for weeks at room temperature.
By writing down a list of what you have available and starring the foods that need to be used first, you will reduce food waste. It will also keep you from buying ingredients you already have.
Can the leftovers from today's recipe be used in tomorrow's dinner? Simply put, if you make a pot of pinto beans today, it's a great idea to use those beans in a burrito bowl tomorrow.
Meal planning is also great way to make sure you don't miss breakfast or lunch which may lead to ordering carryout or raiding the snack bin. By making recipes such as granola, quinoa salad or potato soup, you will have easy meals in your fridge or pantry that can be ready to eat in minutes.
Bulk up your meals
Meat can be expensive. So can organic vegetables! Stretch the meal by adding grains or potatoes to meats and chickpeas to vegetable dishes. I also love cutting my ground beef with chopped walnuts if I'm short on meat for a recipe.
A layer of mashed potatoes, a side of quinoa or throwing a little orzo into a recipe can make it feed more people!
When I asked my friends how they stretched a meal, the most common response was to add an extra ingredient to your recipe. Jody said, "add in potatoes, beans, or rice when possible to bulk it up and make more servings" while Lynelle said, "adding eggs can sometimes stretch the amount of meat/chicken needed in certain meals".
It's important to not forget the resources you already have. My neighbor Ann says "we are eating out of the freezer which we have needed to do for some time. It's a treasure trove as it turns out".
Eliminate waste
Let's start with the best practices for your fridge! It's easy to waste food if your refrigerator is messy. Clean and organize it so nothing gets lost or forgotten.
Ever accidentally frozen the eggs or lettuce? Make sure that the refrigerator is the ideal temperature so food will last as long as possible. Utilize vegetable drawers to keep delicate produce from wilting and keep dairy in the coldest location.
Also make sure food is kept tightly wrapped or in sealed containers, so the smell or last night's coffee rubbed steak doesn't sour the taste of your butter.
Don't forget to clean the pantry too! Jennifer says, "cleaning out pantry found lots of things I can throw into some homemade granola, like powdered milk, nuts, dried fruit, coconut. Also, using up vinegar with some dried herbs and seasoning packets for salad dressings".
Use the whole fruit, vegetable or chicken!
If you're going to be get scrappy, you have to use the food scraps! You'd be amazed how many items that went in the trash could have been used. Citrus zest, shellfish shells, bones, vegetable peelings, watermelon rinds, pumpkin seeds, parsley stems, aquafaba, stale bread… this list could go on and on!
By using the whole food, you can make your groceries last longer. For food waste you cannot eat, feed it to your compost pile. Perfect if you keep a garden.
Portion food
If you're trying to stretch groceries, it's not a time for family style meals. Don't put a big casserole or large bowl of salad on the dinner table! That can lead to second or third helpings, whether or not your kids or spouse are already full. Instead, portion the food on plates before serving.
Add water
Adding water to recipes is a great way to stretch food. Soups like lemon chicken noodle and sausage kale soup don't require many ingredients and the broth will make you feel full as well as hydrate you.
My friend, who likes to go by "The Great Dave" says to "make sauces with more water, then thicken with a corn starch slurry". It's a great idea that will make your main course stretch further with a helping of rice or quinoa.
Another great trick is to drink a glass of water before eating so you get full faster. Which means leftovers for lunch tomorrow!
Use a smaller plate
People who love food tend to fill their plate! A great way to stop accidental over-eating is by using a smaller plate or bowl. Swap dinner plates for salad plates and instead of a large cereal bowl use one or two cup bowls to serve soup. If you're really still hungry, you can always get seconds.
Lissette says try "looking at canned and potted goods as something other than their original purpose. Like we have a mango jelly that we normally use for toast that we haven't used that I plan to use as a glaze for chicken".
Preserve fresh foods
Preserving food is a smart, old fashioned way to stretch your food budget. From canning to pickling to freezing… there is a way to extend the shelf life of perishable foods.
Did you have a huge zucchini harvest? Waste not, want not by making zucchini pickles. Or did you buy too many blueberries? Make blueberry jam or freeze the fruit.
If you make a big batch of chili or enchilada sauce, freeze the leftovers so they don't go bad.
Grow more food
Starting a home vegetable or herb garden can really stretch your food budget. You can garden on the cheap by saving seeds and composting vegetable waste to keep your soil rich. By doing so you are creating a cycle of growing, cooking and composting that will save you cash!
Some of our favorite things to grow are tomatoes, zucchini and hot peppers. All three are versatile and don't require a lot of maintenance.
We've also had success growing bush beans, okra, cucumbers and eggplant. Each summer our veggie garden cuts our grocery budget in half. But it also helps our waistlines too! It's more fun to eat vegetables that are home grown, so we tend to eat healthier during harvest season.
We also love that right outside our back door are perennial fresh herbs like rosemary, chives, mint, lemon balm and thyme, so we rarely have to purchase herbs at the store.
Cilantro, which is an annual, is fun to grow too and readily reseeds itself. A bit messy, but economical in the long run! Consider that each bunch or package of herbs is about $1-2! Growing your own adds up quickly, plus the herbs are always fresh!
Once, that hard frost arrives, don't forget to dry your tender herbs to make your herb garden even more economical!
If you don't have a lot of land to work with, lettuce, tomatoes, peppers and carrots are great for container gardening! Keep herbs indoors on a sunny window sill or use a discarded wine barrel as a planter. Look for dwarf varieties or plants that say they are ideal for pots.
Forage
If you have a natural lawn, you can forage in your own back yard! Dandelion greens make a great salad and wild violets can be used to make jelly or naturally colored simple syrup. Edible flowers like pansies and nasturtiums are great in salads and as decoration for homemade desserts.
Beyond the garden, you can forage for pawpaws which make delicious ice cream, ramps for herb butter or wineberries to make a wineberry galette.
Ramen isn't just for college kids! Rob says "one ramen, one egg, handful of dandelion greens or wild onion all cooked together stretches the budget. Meal cost about $0.25. Splurge with twist of any citrus peel or zest.".
Love these tips? Make sure to check out all our Home and Garden articles!
You might also like:
Seed Starting Tips
The arrival of spring means its time to start working on your vegetable and herb gardens. Follow these simple seed starting tips to get started!
Rocking Horse Makeover
Give a vintage rocking horse a new lease on life by turning it into a unicorn! With this makeover, we turn a discarded toy into a magical unicorn.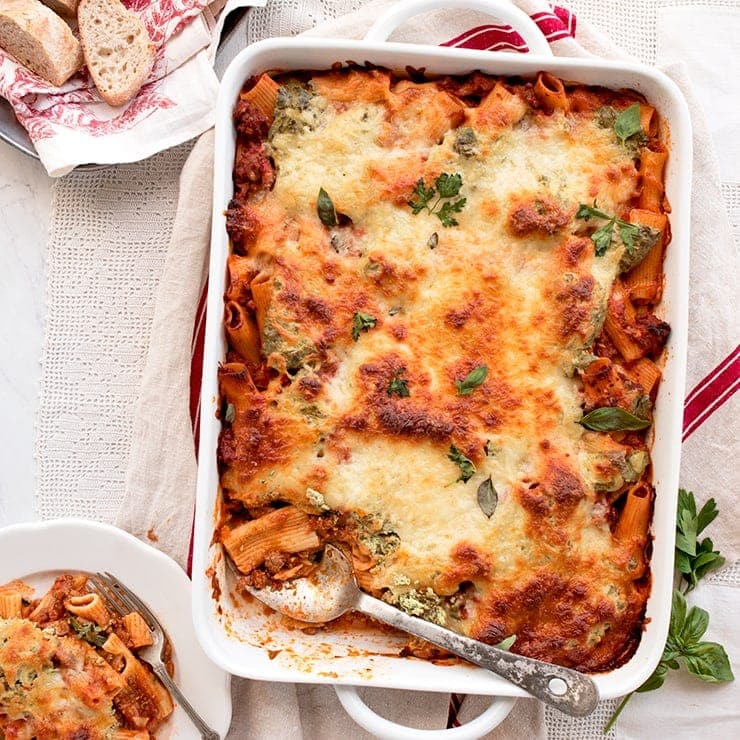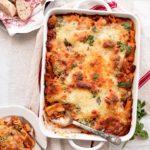 Baked Rigatoni
This baked rigatoni layered with herbed ricotta and meaty marinara sauce is a dinner casserole worthy of sharing!