From scratch Lemon Icebox Pie is just what summer ordered! It's sweet, tart, creamy, nutty and best served cold!
---
August is filled with scorching days, so, this mouthwatering lemon icebox pie hits the spot when that thermometer soars!

One of my dad's favorite desserts is key lime pie, so I make that quite often.  But this year for his birthday I decided to switch things up a bit and use lemon instead of lime and add some cream cheese to make a more velvety custard. The idea was to make a pie that could be topped with fresh fruit that is not overpowered by the custard.  In my humble opinion, I think lemon goes perfectly with just about anything, but the quantity is key.  Too much and the pie is sour.  Too little and you have plain cream pie.
But this lemon icebox pie has just the right amount of lemon flavor.  It can stand on its own or you can give it a topping. The first time I made it, I paired the pie with strawberries and my guinea pigs taste testers loved it. However, there were crumbly crust issues with the first batch, so as tasty as it was, it was unphotogenic.
The second time around, I added a little extra butter to the almond graham cracker crust and used a pie plate instead of a tall fluted tart pan. Bottom line, it was less fussy and the cookie-like crust held together beautifully. I topped it with large, plump blackberries and served it up to a crowd of family and friends. It was a hit with the young and old alike, and three days later, folks were still asking for more pie! Good thing I made three pies!
Should I mention that the second try happened while vacationing in the Outer Banks?  Three pies is not an easy feat in a rental kitchen, but this recipe uses simple, easy to find ingredients and if you shop smart, you can cut out some of the preparation steps.  Spend more time enjoying your summer and less time in the kitchen? That's a no brainer!  So imagine yourself eating this amazing Lemon Icebox Pie while watching the summer sun set over the horizon.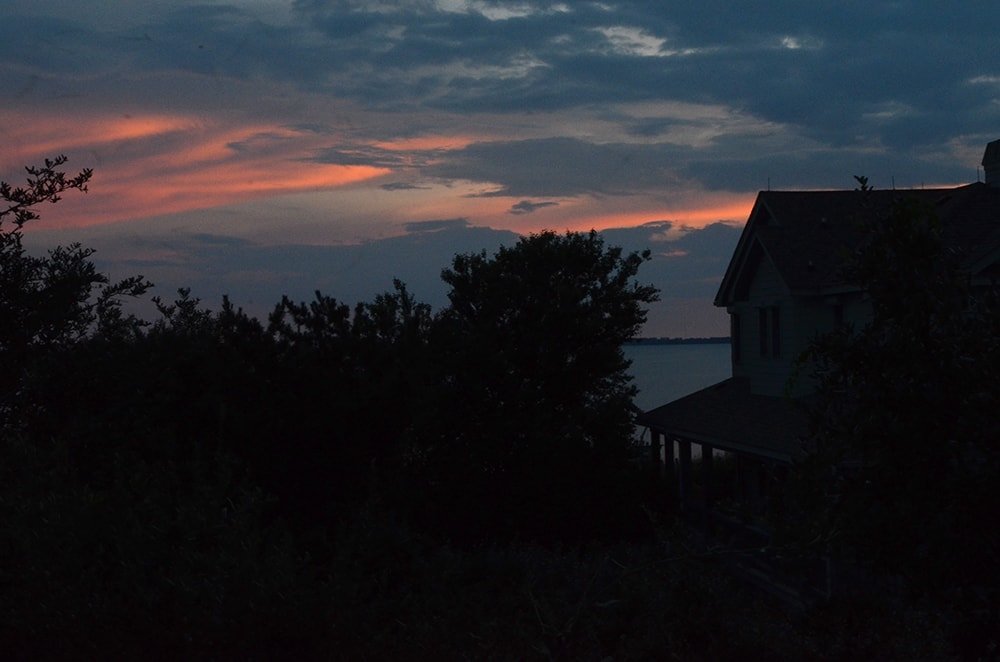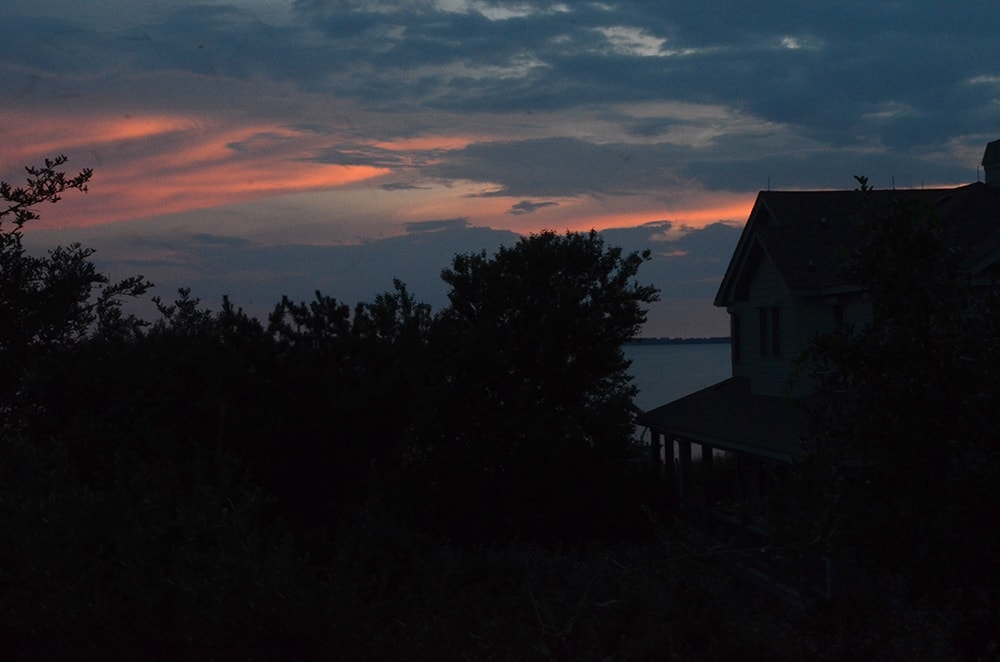 Now go make it, because the sweet life is within reach!
Like this recipe? Share this post with your friends using the links at the bottom of this post.

Lemon Icebox Pie
This recipe make a large 9-10 inch pie. If you only have a smaller pie plate, bake the extra in an individual sized pie plate. I recently picked up a few vintage pyrex 206s at a yard sale. Awesome for dough and filling leftovers!
Ingredients
Pie Crust
1 1/2

cups

ground graham cracker crumbs

1

cup

ground almonds

9

TB

butter

melted or very soft

3/8

cups

natural

organic or turbinado sugar
Filling
5

egg yolks

1/2

cup

lemon juice

14

oz

sweetened condensed milk

1/3

cup

natural/organic sugar

1

TB

lemon zest

about the zest of one lemon

1

8oz package

cream cheese

softened

1

TB

limoncello

optional
Instructions
Crust::
Preheat oven to 350°

In a large bowl, combine graham cracker crumbs, ground almonds, butter and sugar.

Kneed until a dough forms. (To test consistency, gather a handful and squeeze. If the dough forms a ball in your hand, it is ready. If it fails to come together, add melted butter one tablespoon at a time until it comes together).

Press dough into pie plate.

Bake for 10 minutes.

Remove and let cool partially.

Reduce oven temperature to 325°
Filling
Whisk together egg yolks, lemon juice, and sweetened condensed milk.

Add sugar and lemon zest and stir til combined.

Add softened cream cheese and whisk until smooth.

If using, whisk in limoncello.

Fill pie crust with filling and bake for 15-20 minutes, or until custard is set.

Cool pie at room temperature.
Serving:
Refrigerate or freeze pie until ready to serve.

Top with fruit of freshly whipped cream.
Recipe Notes
This recipe can be made in the most basic of kitchens if you buy pre-prepped ingredients. Most grocery stores carry graham cracker crumbs, almond meal and frozen lemon juice. Save yourself some time, the shortcuts won't be noticeable in this recipe.
If you don't have a zester or a microplane, use a vegetable peeler to remove the zest. If any white pith comes along, scrape it off with a paring knife and then chop the zest with a chefs knife until very fine.
You might also like:
Blueberry Grapefruit Bars
Blueberry Grapefruit Bars are a perfect warm weather dessert that is sweet, refreshing, tart, buttery and best served cold. Scratch baking at it's best!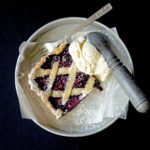 Mulberry Tart with Cardamom and Black Pepper
Inspired by classic linzer torte, this Mulberry Tart evokes the simplicity of days gone by. It's fruity, sweet, buttery and heaven with vanilla ice cream.
Pineapple Rum Tarletts
Pineapple Rum Tartlets are rich, buttery and filled with a rum, brown sugar pastry cream…so delicious!