At 160F it's time to remove the turkey from the grill (these turkey forks are super helpful). Place the turkey on a CLEAN cookie sheet and cover with aluminum foil. Allow the meat to rest for 15 minutes before carving it.
We served our maple butter turkey with sauteed brussels sprouts, sweet potato casserole, and quinoa stuffed acorn squash. For dessert, we went all in on the maple flavor with these maple bacon cupcakes!
Looking for more inspiration? See our post Thanksgiving menu ideas.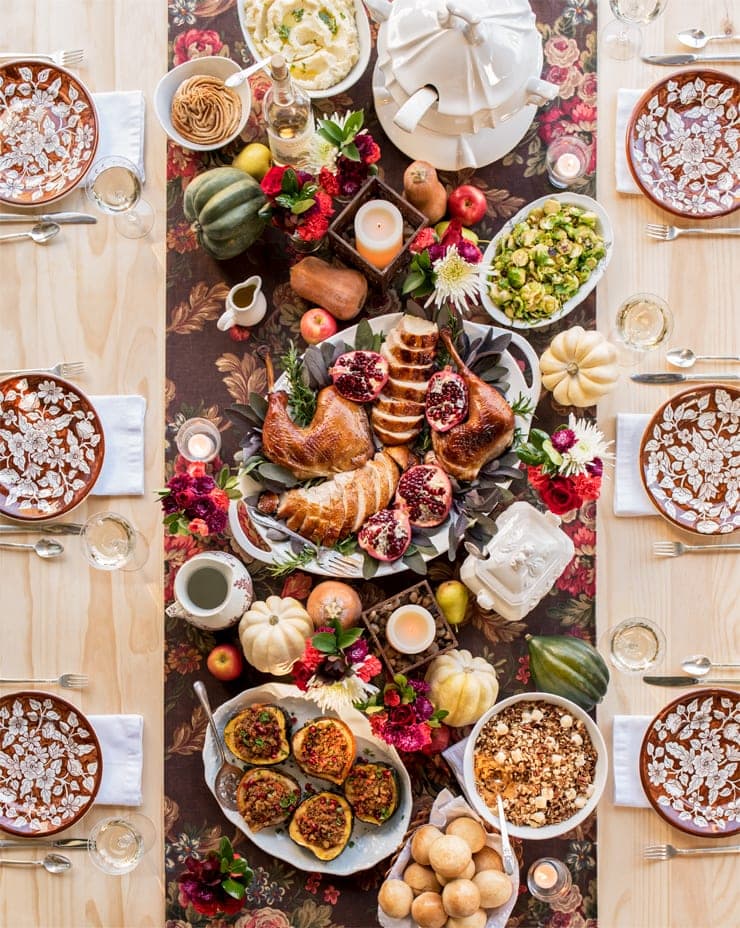 Looking for more dinner inspiration? Check out all our main course recipes.