Now that you're convinced, let's talk about how we created this delectable potion! Eyeballs floating in a cocktail are classic! They're just so…witchy! We made our eyeballs with tart apples because the tartness is similar to lime, but also because they are nearly white. We want the illusion of them being real, right?
After a little fruit carving, we popped in a blueberry which is cut open to reveal the inside. Makes a scary, realistic iris, doesn't it?
While an eyeball garnish might be good enough 364 days a year, Halloween is a go big or go home holiday. This cocktail needs to be bloody good! So we poured in a nice little shot of edible fake blood aka homemade cherry syrup. Looks authentic, especially if you put it in a blood bag!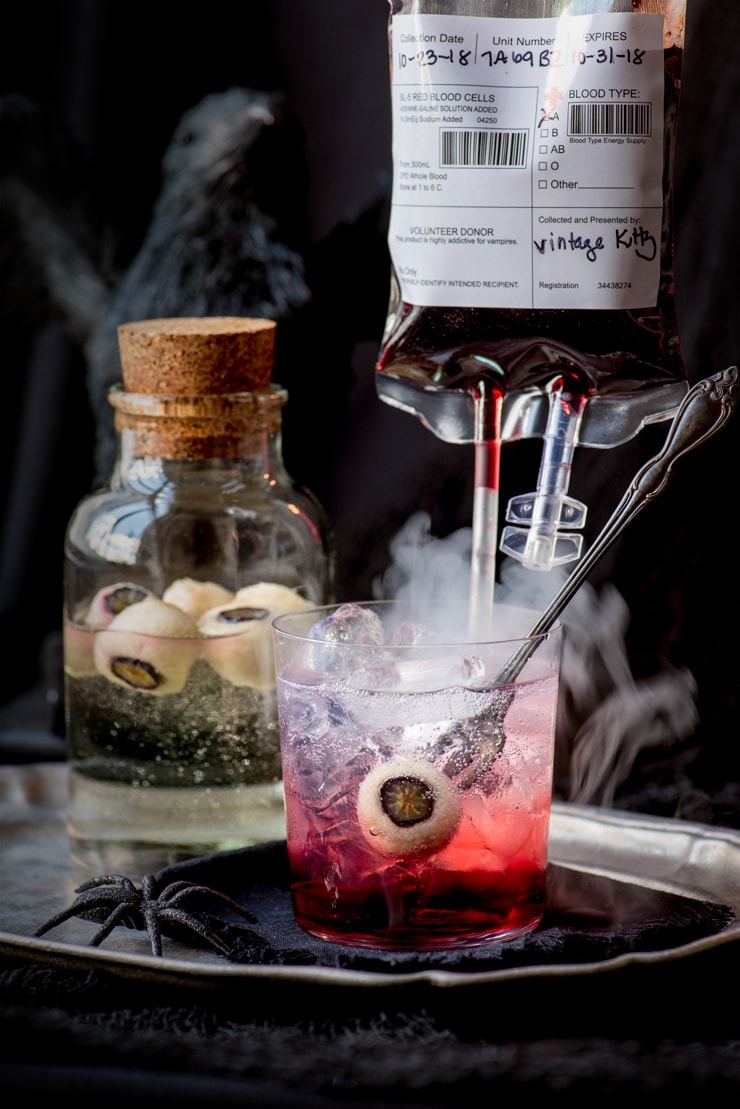 Love this spooky cocktail? Discover more Halloween recipes and decor!