Making edible fake blood is an easy undertaking. This Halloween recipe uses just two ingredients: sugar and juice and tastes fang-tastic!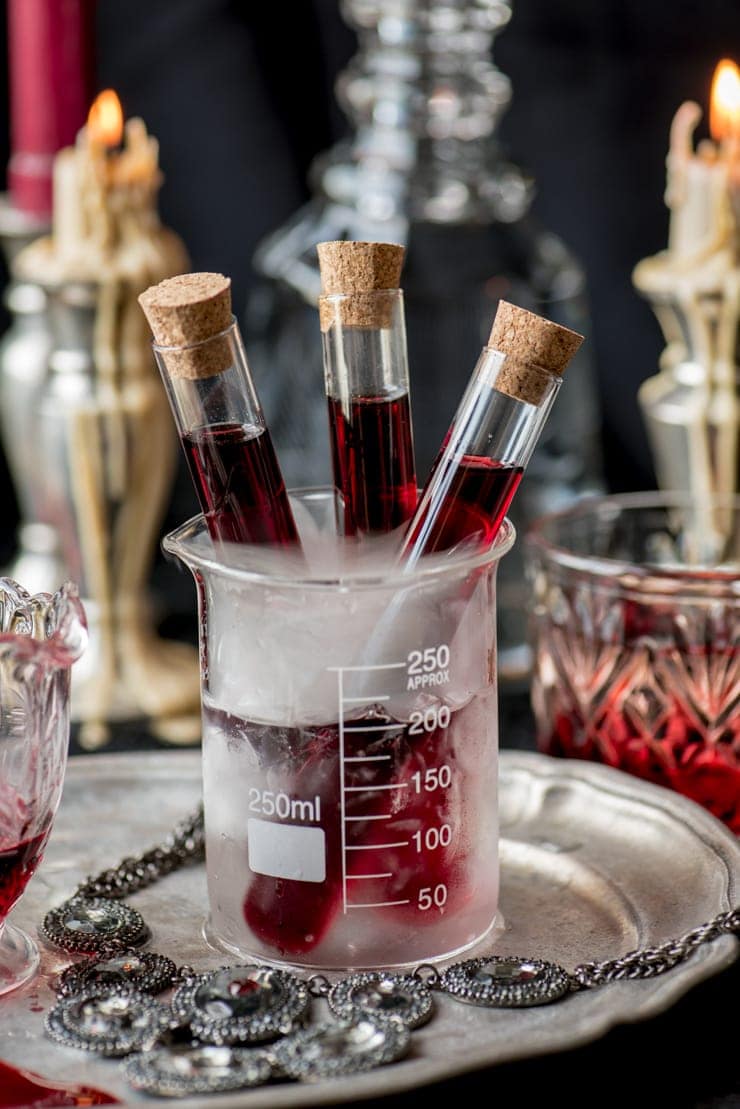 Halloween is almost here so let the spine-tingling fun begin! Whether your vice is vampire or warewolf, no Halloween is complete without blood, edible fake blood that is! So today I've got a sweet recipe to make fright night immortal!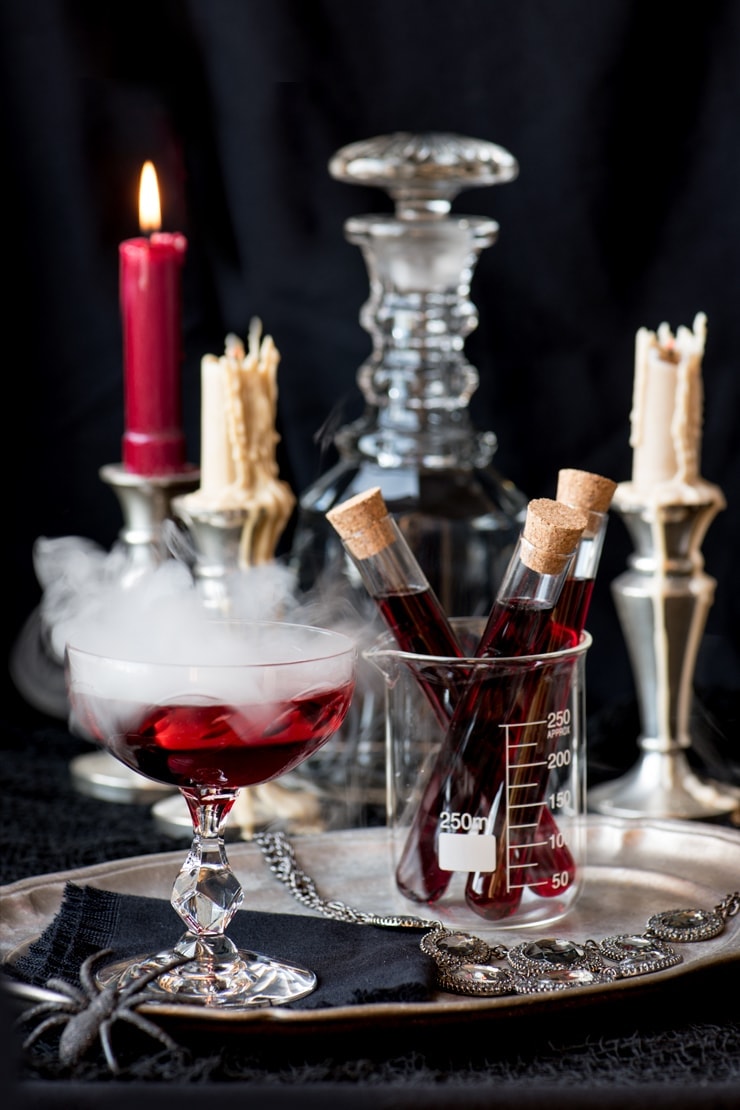 Edible blood is a fun way to make your Halloween party recipes stand out. A little drip of blood on a cupcake or a drizzle in the bottom of a cocktail sets the stage for your macabre soiree!
Although I have no issue with small amounts of food coloring, Halloween is a holiday of sugary excess, so limiting dyes is one way to have more fun without the side effects, such as hyperactivity in children.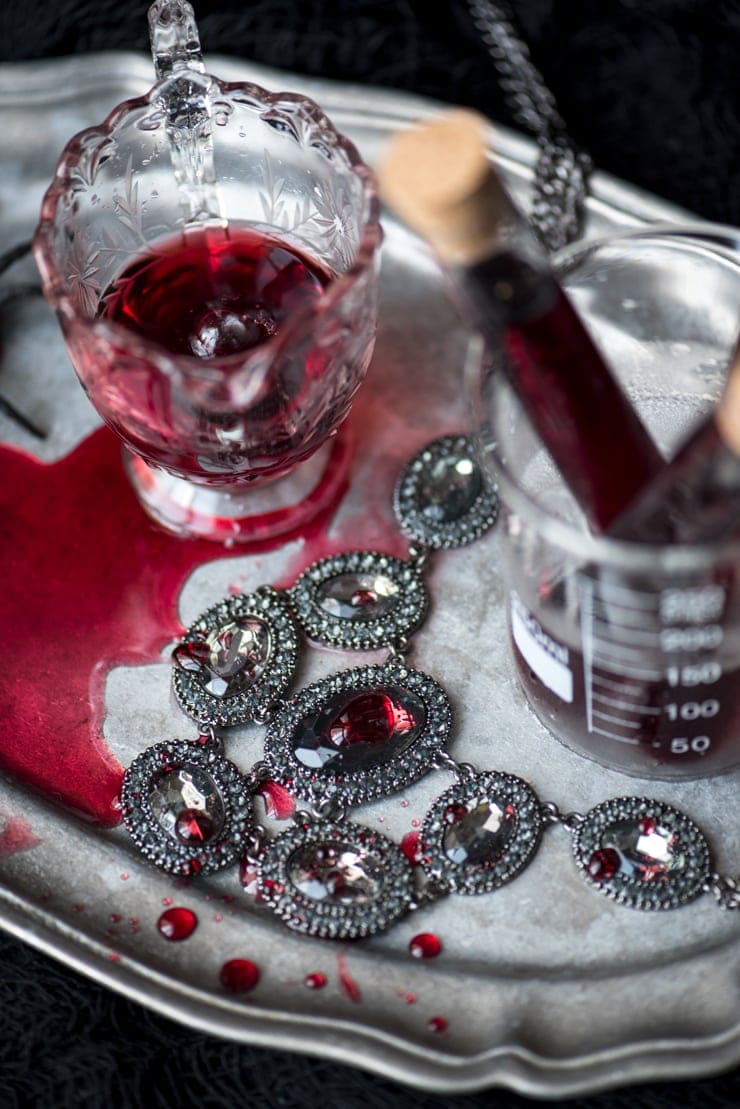 How to make fake blood without food coloring
Luckily, nature has provided us with natural food colors, so our blood recipe uses just two ingredients: white granulated sugar and tart cherry juice. The cherry juice is the perfect red color but it also makes the blood taste great too!
However, we highly suggest using a candy thermometer to get the ideal consistency that won't run off your Halloween treats. To make a thick, syrupy blood, we boiled our concoction to just below jam stage. While you can perform a spoon test, you want to be certain that your blood won't set too hard, making it jelly (or worse hard candy) instead of runny blood. While this might sound complicated, it's really not! This blood recipe only takes about 15 minutes to make!
Once your blood is ready, let your imagination run wild! We used these glass test tubes to set an eery scene then added a little dry ice for effect! You can also get blood bags made for drinks! How cool is that? Check them out in our post on Bloody Good Gin and Tonics!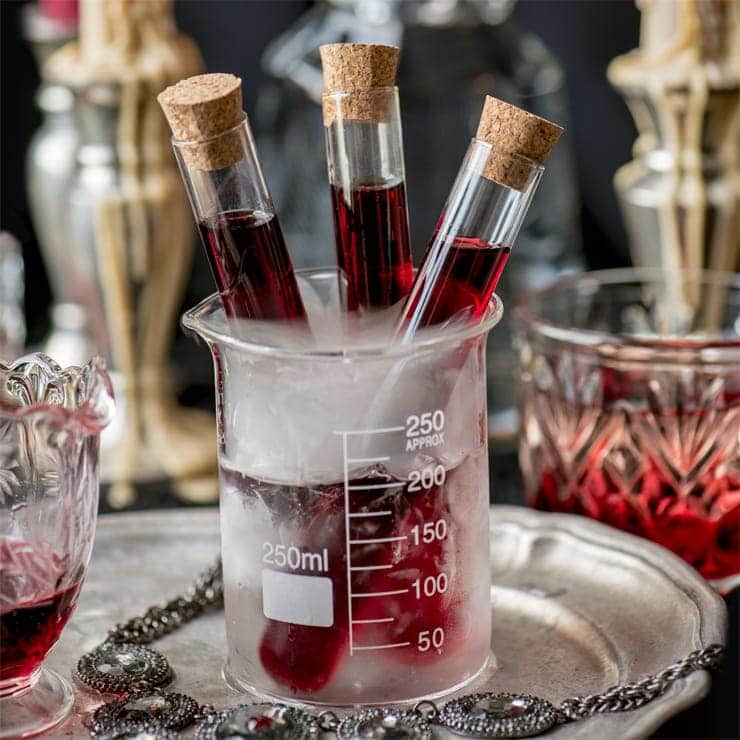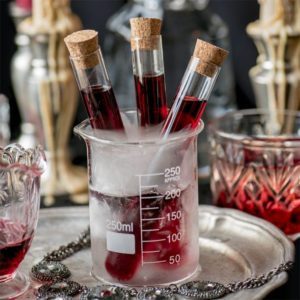 Edible Fake Blood Recipe
We like to use this edible fake blood in cocktails in place of the standard cherry. It is also fantastic drizzled onto desserts and soft cheeses for a frightful Halloween buffet.
Print
Rate
Ingredients
4

cups

white granulated sugar

(do not use organic or turbinado in this recipe)

2

cups

tart cherry juice

(we used RW Knudsen brand which can be found in the organic section of many grocery stores)
Instructions
Combine sugar and cherry juice in a large pan that will leave ample room for boiling.

Attach candy themometer to the side of the pan and turn on cook on low heat, stirring until the sugar crystals dissolve.

Once the sugar has dissolved, turn up the heat to medium-high and stop stirring.

As the syrup boils, wash down the sides of the pan with a wet pastry brush to dissolve crystals.

When the temperature reaches 215F take it off the heat and transfer it to a heatproof glass jar.

Once the syrup has cooled, store it in the refrigerator until ready to use
Notes
Depending on your elevation, jam stage will vary. You want to cook the sugar syrup to about 3-5 degrees below jam stage, so use this guide to calculate the desired temparature based on elevation.
Although this blood is made without food coloring, it will still stain clothes and furniture.
Make sure your cherry juice is fresh! If left to sit on the shelf too long, it will oxidize and turn brown. And fresh blood is not brown! ahahah
Nutrition
Calories:
837
kcal
|
Carbohydrates:
215
g
|
Sodium:
11
mg
|
Potassium:
201
mg
|
Sugar:
211
g
|
Calcium:
10
mg
|
Iron:
0.8
mg
Tried this recipe?
Let us know how it turned out for you! Scroll down to leave a comment below.
Love all things spooky? Check out all our Halloween ideas!
You might also like: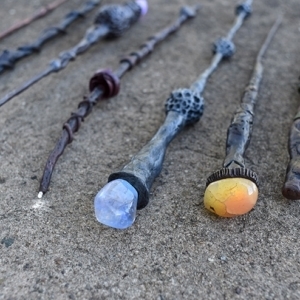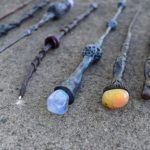 How to Make a Harry Potter Wand
This Harry Potter craft will bring out your creative wizard. Follow our instructions to make a one-of-a-kind wand that glows! Just imagine the spells you'll be able to cast.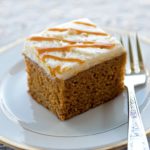 Pumpkin Spice Cake
This cake takes the fuss out of making a cake from scratch. In about an hour you can put together this delicious dessert.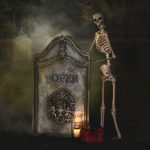 How to Make a Tombstone
This fun tutorial will teach you how to make a tombstone prop by repurposing an old mirror. With a few tools and some paint you can make realistic looking tombstones for your Halloween graveyard!