Bring on the magic with this Harry Potter themed #diydatenight! It's time to drink boozy butterbeer and see how well you know each other.
---
Are you and your date Harry Potter fans? We've got a special date night planned for you. Scroll down to discover your bewitching entertainment.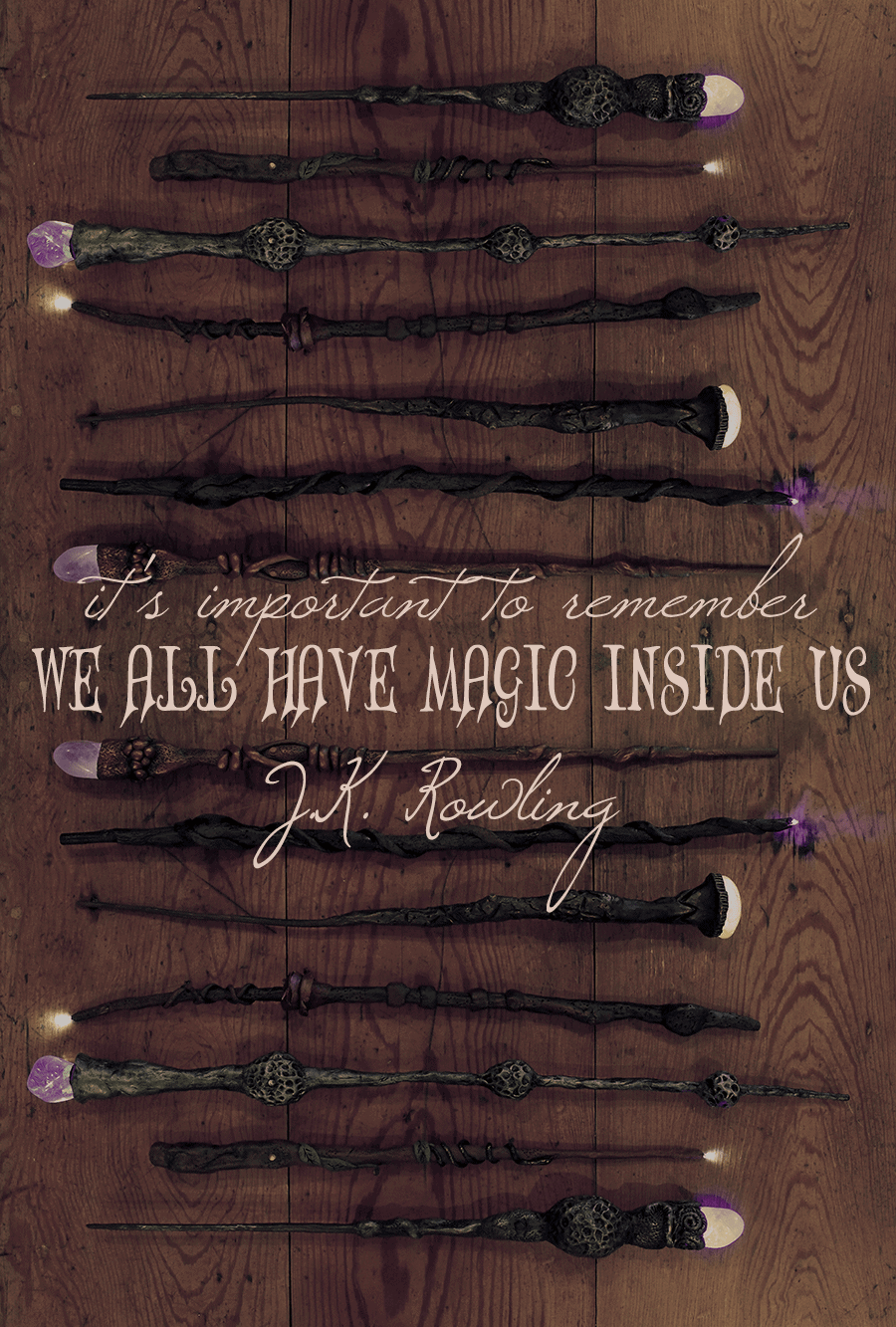 Megan and I are VERY EXCITED about this Harry Potter #diydatenight! We are both HUGE Harry Potter fans, so it's a delight to put together this awesome night of wizarding fun!
If you're thinking Harry Potter is a kids thing… stop right there! Harry Potter is old enough to drink, and drink we shall! But first, grab your DIY Harry Potter Wands to set the mood.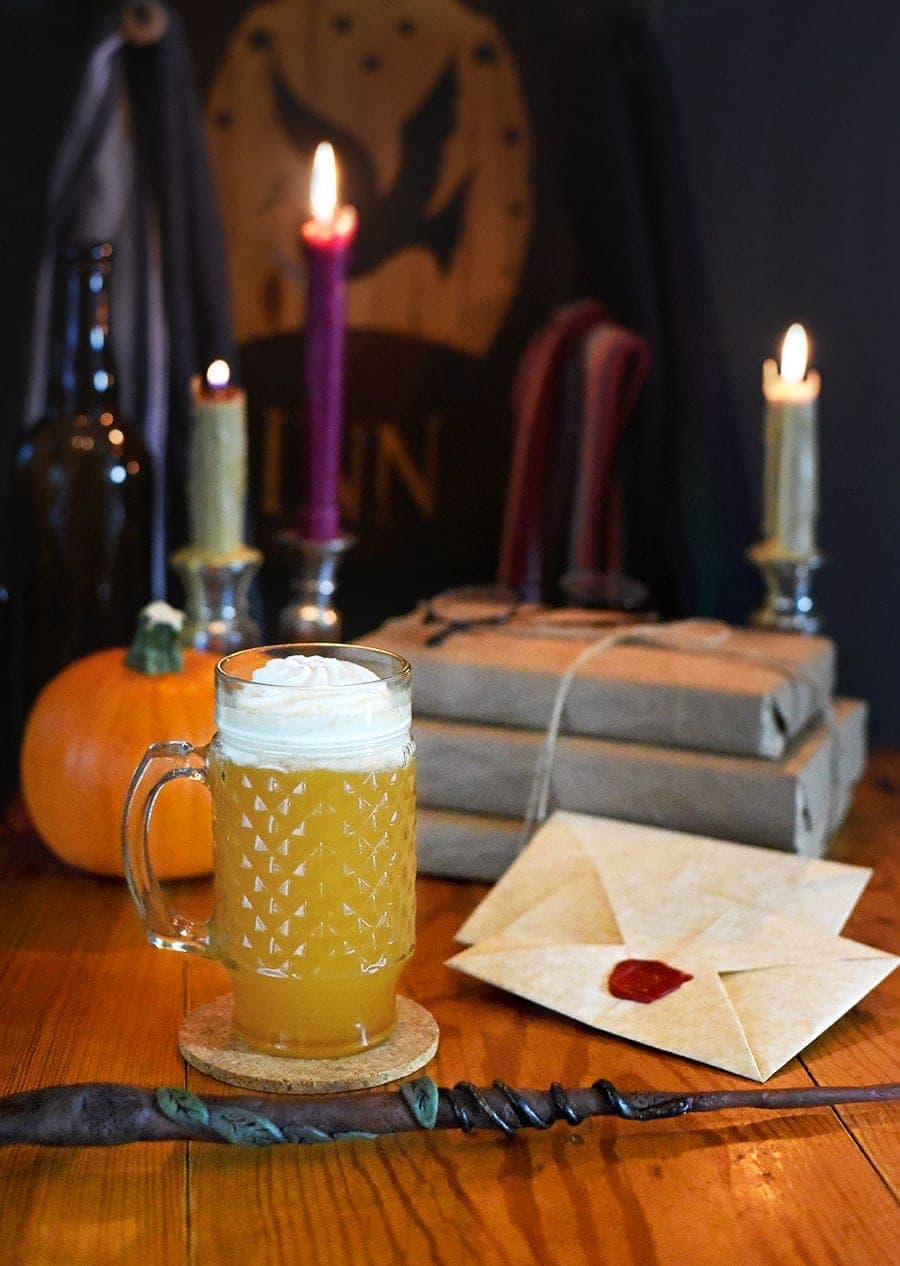 Our Harry Potter date night starts off with a rich mug of Boozy Butterbeer. It's infused with aged rum and butterscotch liqueur and flavored with a homemade butterscotch syrup. It's magical! We serve our butterbeer cold, but it's sure to turn up the heat!
Can you imagine yourself cuddled up with your date at The Three Broomsticks? It's dark and a bit smoky so no one will notice you playing footsie in the crowded restaurant…
Once you've made your boozy butterbeer cocktails, it's time to test how well you know each other. Remember the old TV show, the Newlywed Game? We've adapted it with a fun Harry Potter twist.
Megan, Kevin and I pooled our Harry Potter knowledge to bring you these 40 questions that will take you from the depths of Hogwarts lake to the height of the Quidditch field. You'll immerse yourselves in the gossip of Hogwarts and discover how well you know each other's love for the series. Find the free printable Harry Potter Newlywed Game here.
Do you know each other's Harry Potter faves a little better now? We hope it was illuminating ;-) If not, light those candles and turn on the TV. It's time to watch your favorite Harry Potter movie. Or if you're up for an all-nighter, a movie marathon.
Thanks for reading! Did you love our Harry Potter #diydatenight? If so, please share the magic by emailing it to a friend or sharing it on Pinterst or Facebook. Thank you!
DISCLAIMER: The illustrations and activities in this post use story elements from the Harry Potter series. Vintage Kitty and Megan Crow do not claim any ownership of Harry Potter or its characters. This post is for entertainment purposes only. We thank J.K. Rowling for creating a world that brings out the childlike magic in all of us.
#diydatenight is brought to you by: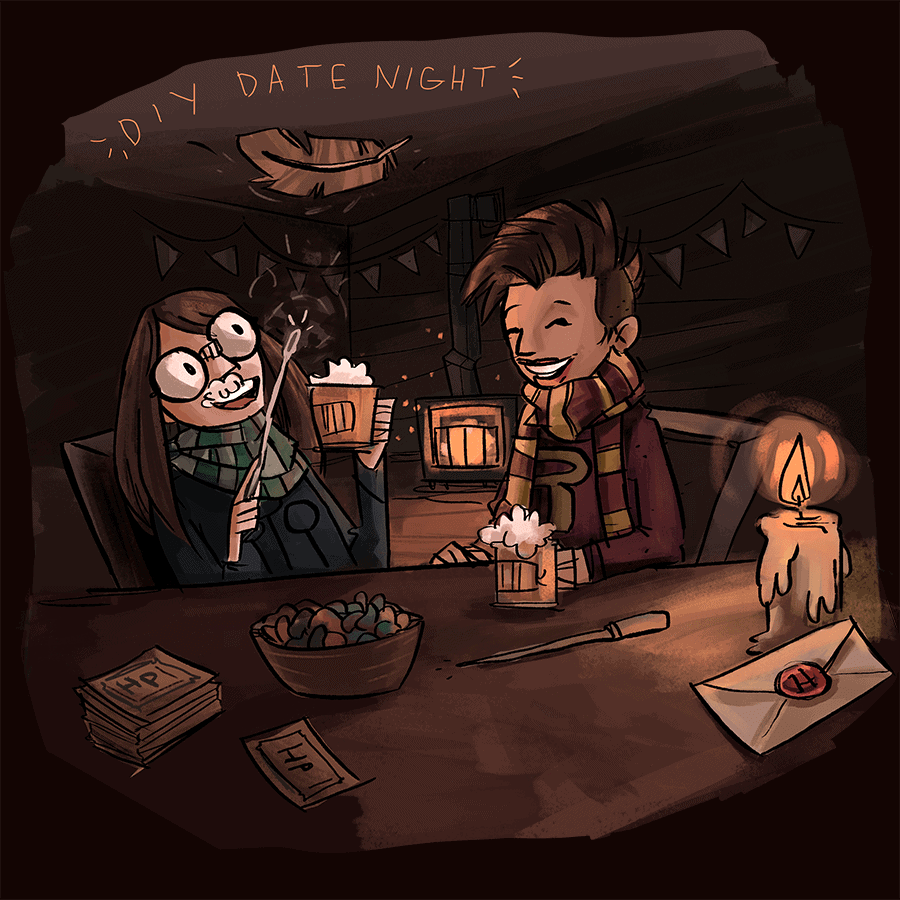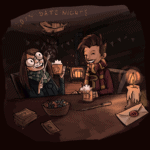 Megan is a Seattle area freelance illustrator. She loves drawing people's mugs, laying on the ground with her dogs, eating beans and traveling. She can most often be found sitting in the rain, contemplating life's great question: Spike or Angel? For commission information: megcondron@gmail.com
www.megan-crow.com |Instagram: @megzcon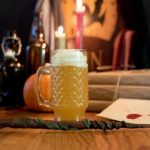 Charity
AKA "Kitty" is a passionate foodie and enthusiastic adventurer that loves discovering the beauty in everyday life and culture. Charity shares her culinary, homemaking and travel pursuits here on Vintage Kitty and as a freelance writer. Want to collaborate? Send her a
message
.
---
You might also like: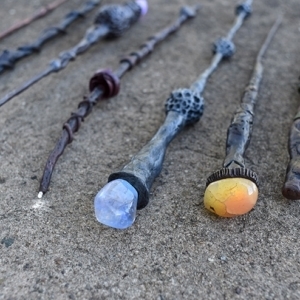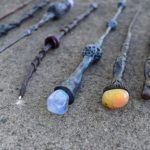 DIY Harry Potter Wands
This Harry Potter craft will bring out your creative wizard. Follow our instructions to make a one-of-a-kind wand that glows! Just imagine the spells you'll be able to cast.
Earth Day #diydatenight
Enjoy a fun evening in with our Earth Day inspired #diydatenight! Homemade dinner and a planting activity will help keep your relationship healthy!
Blind Date #diydatenight

Doesn't every couple enjoy a bit of competitive gameplay? Discover who has the best senses while blindfolded!