Take an adult trip to Hogsmeade with our Boozy Butterbeer recipe! Harry Potter is all grown up now!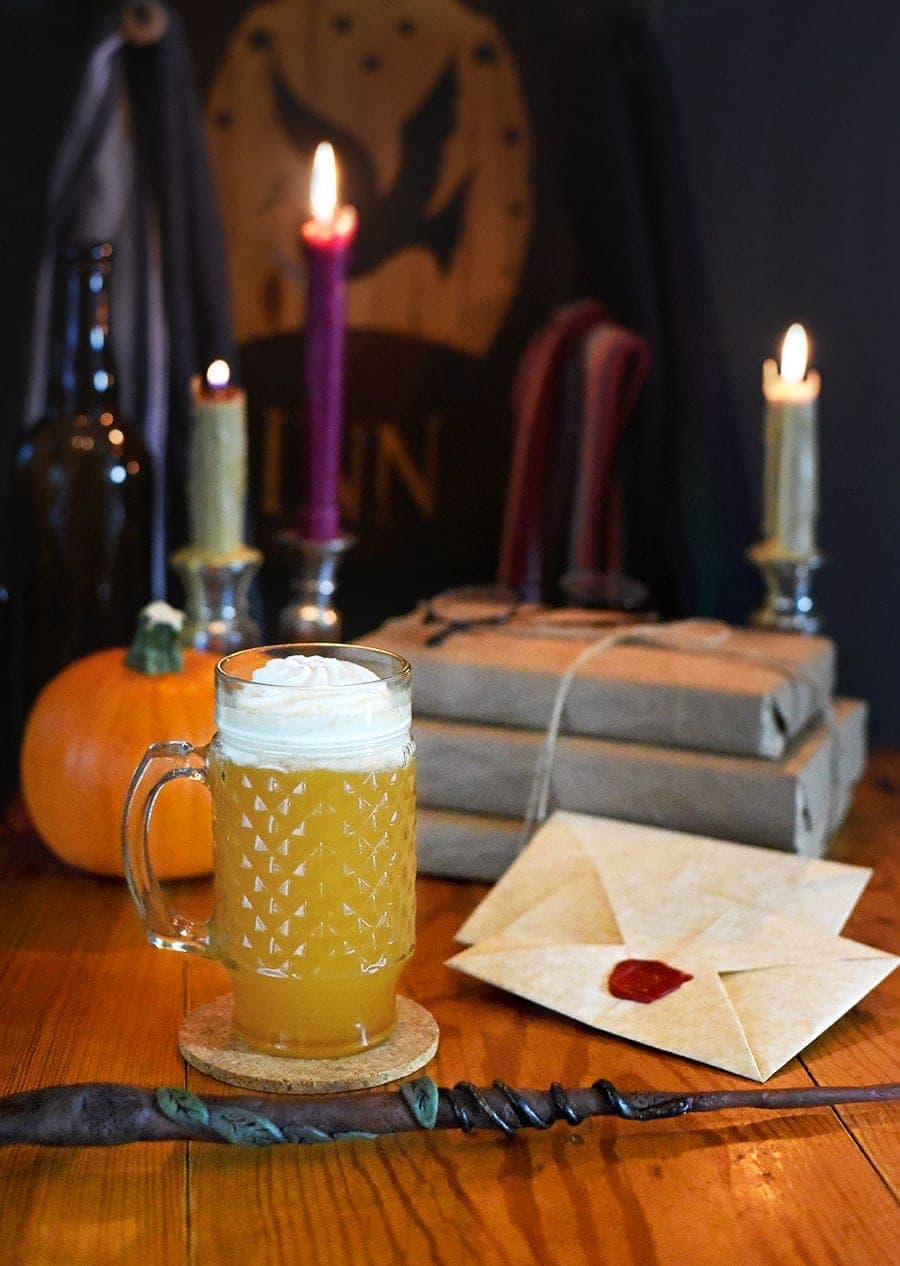 This boozy take on butterbeer will give you the feeling of being in the world of Harry Potter, but with an adult twist. Homemade butterscotch sauce and sparkling apple cider provide its characteristic sweetness while rum and butterscotch liqueur give it kick!

Kevin and I have been fans of the Harry Potter book series since nearly the beginning of the cult fandom. Before we were married, we read Harry Potter and the Sorcerer's Stone (The Philosopher's Stone in the UK) and we were instantly hooked. Like, wait in line late at night to buy our preordered books the moment they were released hooked. And yes I said books, because we would buy two copies so we could both read it IMMEDIATELY!
In years to come we would reread the books, listen to the masterful audiobooks narrated by Jim Dale and of course, see the movies. Then in May, we were finally able to go to the Wizarding World of Harry Potter at Universal Studios in Los Angeles.
I'm not ashamed to say I teared up when I entered! It was an unusually cloudy day in LA which gave credence to the fake snow covered buildings of Hogsmeade. It also helped that everywhere we looked, people swarmed about in Hogwarts robes.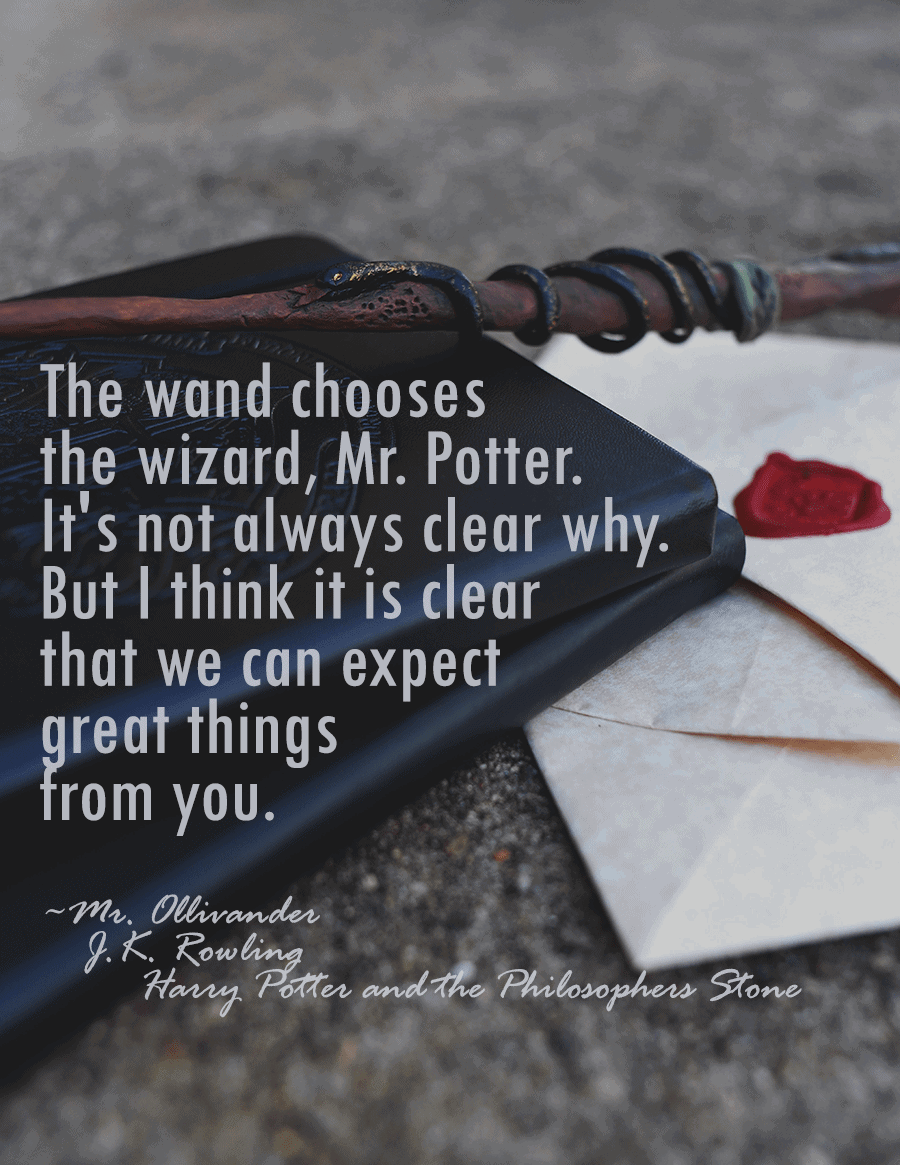 Inside Ollivanders, we watched a theatrical experience reminiscent of Harry choosing his first wand, or should I say the wand choosing Harry? There were boxes and boxes of wands to choose from and the staff made the experience extra special for the kids that were shopping. Eventually, we settled on a Luna Lovegood wand in memory of our Luna dog but I decided to make my own diy Harry Potter wands when I got back to West Virginia.
But if you are so inclined, you can buy wands at the park that are rigged to cue special effects. So outside of each storefront, wizards and witches were performing spells, making tea cups spin and dress forms hover.
We shopped at Dervish and Banges and at Honeydukes too. The stores are almost realistic enough to be film sets, but have still have the distinctive buy-something air of an amusement park. Commercialism aside, we did purchase enthusiastically! House sweatshirts, sealing wax, and a Hogwarts notebook made us feel like real students and with that feeling we set off for The Flight of the Hippogriff which takes you through Hogwarts Castle.
The ride cue takes you through various rooms, from the Defense Against the Dark Arts classroom to Dumbledore's office, with story projections along the way. It gave me so many chills! There were few people in line, so there was plenty of time and space to take pictures of the set. Everywhere we looked there were items from the movies, like the pensieve, paintings, stained glass windows and tons of faux stone and in one hall, high up sat the sorting hat.
I'm not a ride person (I get nauseous very easily) so I wasn't a big fan of the ride itself and spent most of it with my eyes closed… but I'm glad I went just so I could see Hogwarts!
Afterwards we ate at the Three Broomsticks, which has traditional UK fare like bangers and mash and shepherd's pie. Also in the park you can get BUTTERBEER from a street cart! Which brings us to today's recipe.
I had the frozen butterbeer and let's just say that it did not live up to my imagination. It tasted like butterscotch but I found it overwhelmingly sweet. Not really my cup of tea, so when coming up with this recipe I used the book for inspiration.
MAKING A BUTTERBEER COCKTAIL FROM SCRATCH
We know that butterbeer can be served hot or cold, so I thought about the buttery flavor of sparkling apple cider. It's fizzy, smooth and sweet…plus I also know how much kids love this stuff because my niece asks for glass after glass of the stuff each Thanksgiving!
The books also mention that butterbeer is slightly alcoholic. I took some liberties here and went full on boozy because although I'm a kid at heart, I was already an adult when the Harry Potter series came out. I'm sure I'm not alone here! Rum is great with cider and is often added to baked goods and candies to enhance the flavor. So, I added a nice aged rum along with a bit of butterscotch liqueur. But there wasn't enough of that butterscotch-y flavor so I also made a homemade syrup to take it over the top.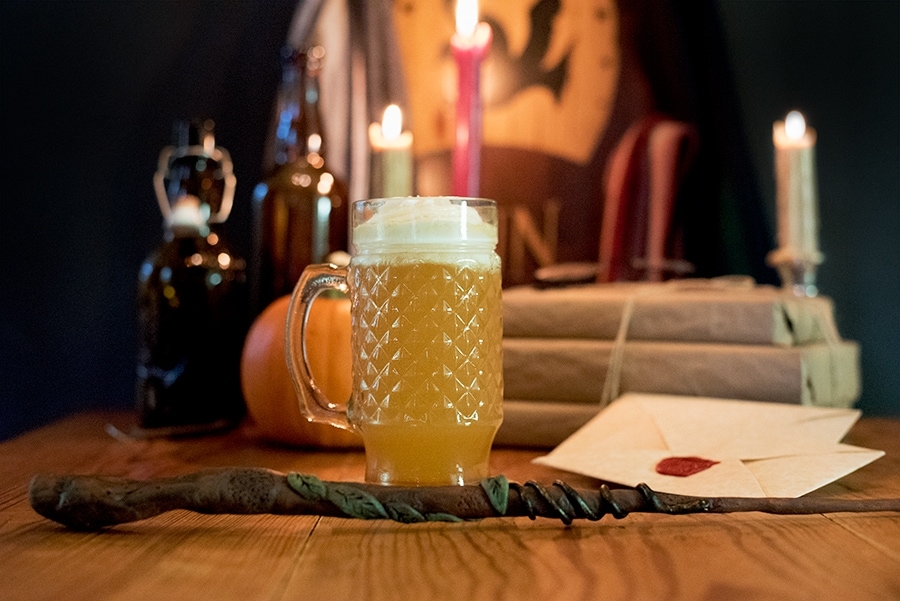 It tastes just like I imagined it would! It's sweet, rich and naturally foams up when it's mixed together! If you want to have a thicker, more permanent "foam" you can add whipped cream to the top.
This boozy Butterbeer recipe is perfect for a cuddly date for two (check out our Harry Potter #diydatenight) or great for a themed party. I recently found individual 8 oz bottles of sparkling non-alcoholic cider at the dollar store, so those are perfect for a make your own butterbeer bar!

Boozy Butterbeer Recipe
This rum infused take on Harry Potter's favorite drink is all grown up.
Print
Rate
Ingredients
1-1/2

oz

butterscotch syrup

(recipe follows)

1-1/2

oz

dark aged rum

1/2

oz

butterscotch liqueur

1

cup

non alcoholic sparkling apple cider,

cold

Whipped cream

(optional)
Instructions
In the bottom of a small mug, mix together the butterscotch syrup, rum and liqueur

Add one cup of sparkling non alcoholic cider

The butterbeer will foam up naturally, but if desired, you can top it with whipped cream.
Notes
Butterscotch Sauce Recipe
INGREDIENTS:
2 cups sugar
1 cup water
4 TB salted butter
1/2 tsp baking soda
1 cup hot water
INSTRUCTIONS:
In a tall sauce pot, combine sugar, the first cup of water and butter.
Turn on heat to medium low and stir until sugar melts.
Once the sugar has melted, stop stirring and turn up the heat to medium high.
Bring to a boil, swirling the pan to keep the mixture moving.
If needed, use a wet pastry brush to wash down crystals that form on the side of the pan.
Cook until the mixture is golden brown and caramelized, making sure to pull it off the heat before it burns.
Add the baking soda and stir it in (the mixture will bubble up).
Slowly pour in remaining hot water and stir until smooth.
If the mixture separates when the water is added, reheat it over low heat and stir until any sugar clumps melt.
______________
This syrup can be made ahead of time and refrigerated, but it is likely to crystalize. Store it in a glass bowl or jar and gently warm it up in the microwave until the crystals melt. I'd highly recommend using the defrost setting.
The sauce will make enough for about 8 butterbeer servings.
Nutrition
Calories:
261
kcal
|
Carbohydrates:
41
g
|
Protein:
1
g
|
Fat:
4
g
|
Saturated Fat:
3
g
|
Sodium:
23
mg
|
Potassium:
238
mg
|
Fiber:
1
g
|
Sugar:
37
g
|
Vitamin C:
2.1
mg
|
Calcium:
19
mg
|
Iron:
0.3
mg
Tried this recipe?
Let us know how it turned out for you! Scroll down to leave a comment below.
You might also like: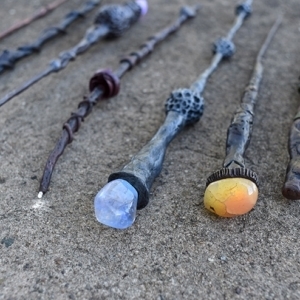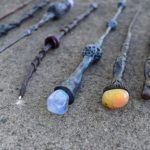 DIY Harry Potter Wands
This Harry Potter craft will bring out your creative wizard. Follow our instructions to make a one-of-a-kind wand that glows! Just imagine the spells you'll be able to cast.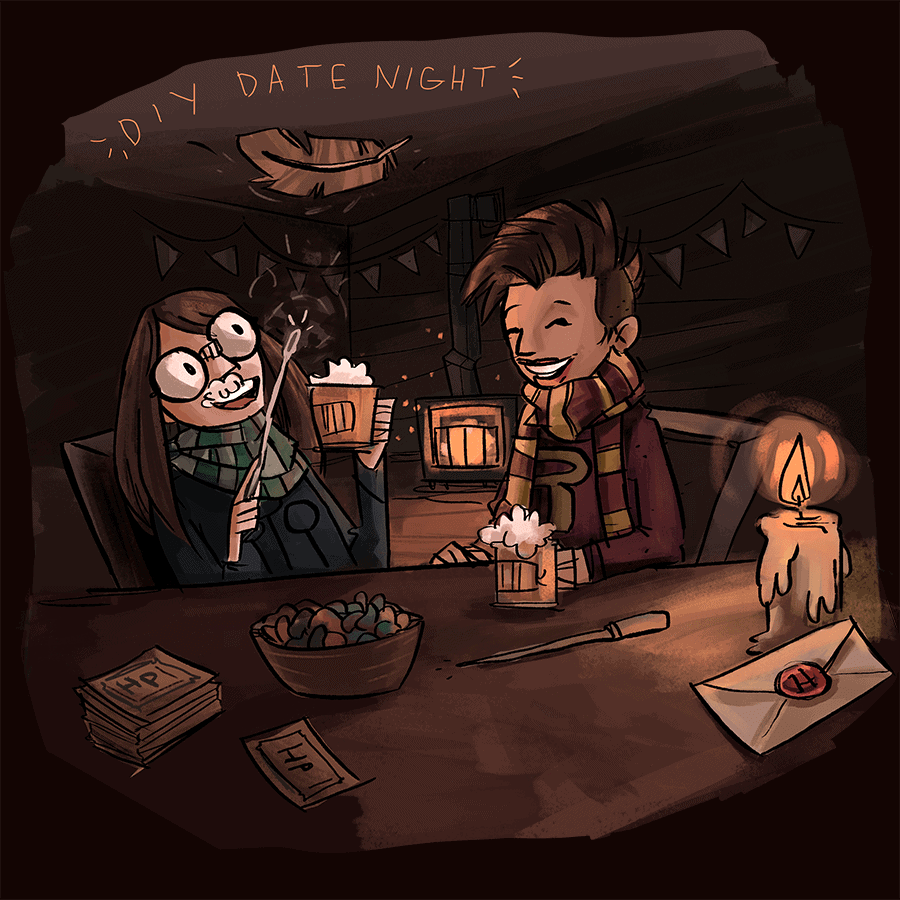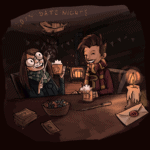 Harry Potter #diydatenight
Bring on the magic with this Harry Potter themed #diydatenight! It's time to drink boozy butterbeer and see how well you know each other.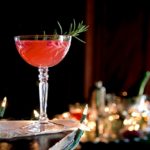 Saucy Santa Cider Cocktail
Bubbly hard cider, fresh pomegranate seeds and springs of rosemary come together to make a festive holiday drink. Let's toast to the season!