This Brain Panna Cotta is a Halloween dessert that will scare and thrill your party guests! All you need is a gelatin brain mold and a little wickedness to make this holiday frightfully delicious!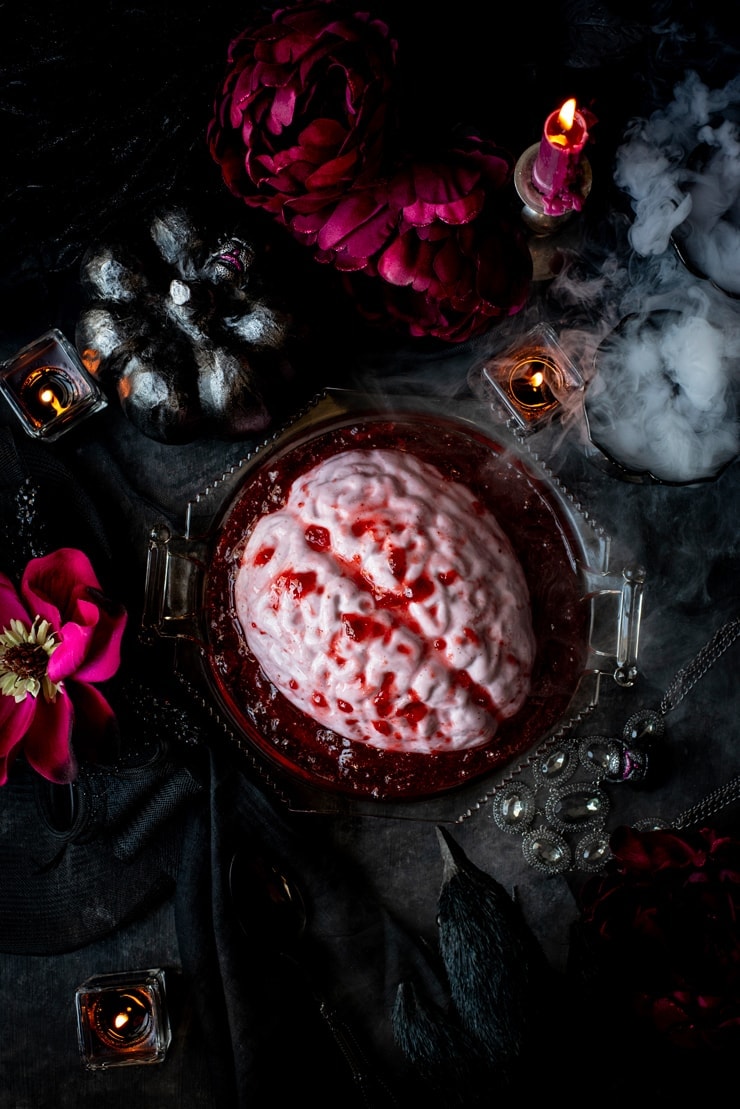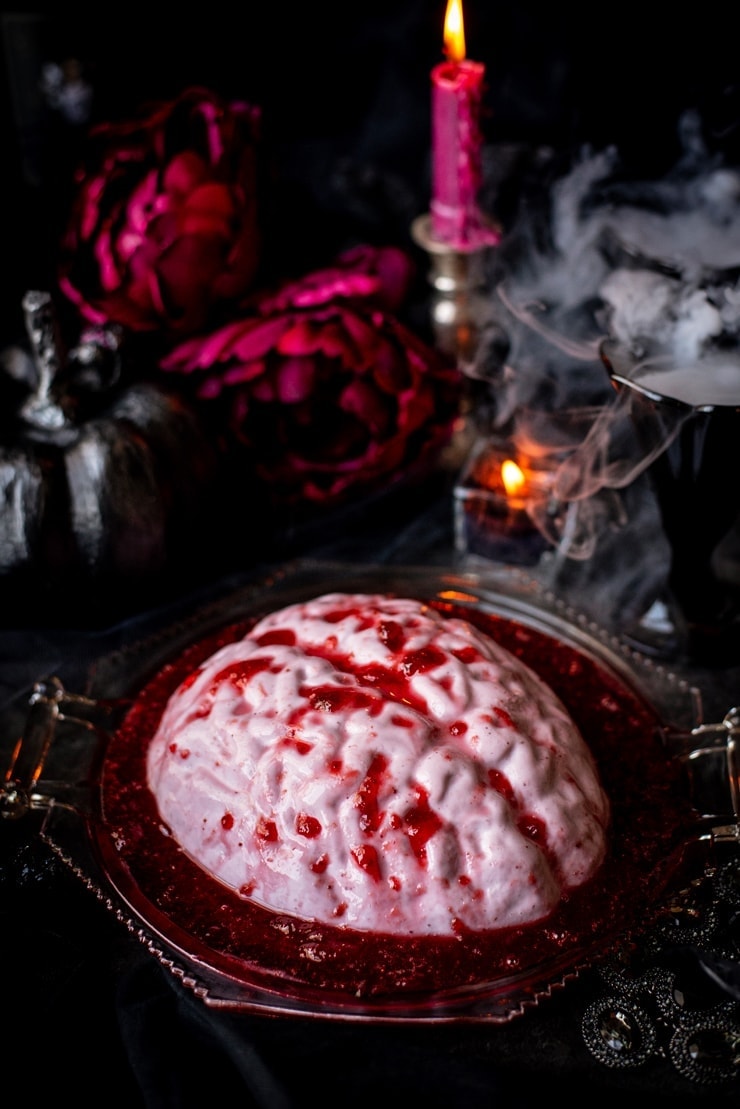 Every Halloween I go to all the stores, looking for fun ways to make the holiday extra special. While I do enjoy cute Halloween decor and treats, I prefer the dark and scary side of All Hallows Eve.
Making real looking "hand" pies, edible fake blood and eyeball cocktails puts me in my happy place! Yes, it's a bit weird, but the more realistic and blood thirsty, the better in my opinion.
So, when I came across a gelatin brain mold, you know I had to buy it! Then I was invited to a neighbor's Halloween party and knew I had to make a dessert to impress!
Without a recipe, I cooked up a brain panna cotta to take along. I'm pretty sure I had a basic panna cotta recipe on hand, but mostly I winged it, using strawberries and blueberries to add color to the creamy gelatin. Then, I made a strawberry sauce to simulate bloody guts.

I got very lucky because the panna cotta set up perfectly and looked so creepy not a soul wanted to be the first to take a spoonful! But once I served up a little, costumed party goers started to line up for a taste!
That was before my blogging days so I had to recreate this recipe from memory to share with you.
It's not very hard, but it does involve making a berry jam from scratch. That's because panna cotta is a creamy jello-like dessert that needs the perfect balance of cream, milk, sugar, flavorings and gelatin to create a molded dessert that is both soft and firm. Plus made from scratch desserts are always the best!
Of course you'll need the brain mold and a fine mesh sieve to strain the jam. But otherwise this recipe calls for easy to find ingredients like milk, heavy cream, berries, sugar and unflavored gelatin. It doesn't take long to make, but be sure to start at least a day in advance since the brain and sauce need time to chill.
Brain Panna Cotta
On a whim, I made this for a Halloween party and it turned out to be a huge hit! No one wanted to take the first bite because it looked to so real. But everyone eventually gave into their inner cannibal!
Print
Rate
Ingredients
Berry Jam
2

cups

diced strawberries

1/2

cup

blueberries

1-1/4

cups

sugar
Panna Cotta
2-1/2

cups

heavy cream

1-1/2

cups

whole milk
Strawberry Sauce
1

lb

strawberries

, washed a coarsely chopped

2

cups

sugar

1/4

cup

water

1

tablespoon

lemon juice

(optional)
Instructions
Bloom
Combine the milk and gelatin and stir, then let bloom for 5-10 minutes.
Berry Jam
In a medium-sized sauce pot, combine strawberries and sugar then place on the stove top on low.

Stir occasionally as the sugar melts and the juices are rendered from the berries.

Once the mixture is becoming more liquid, turn up the burner to medium high.

Stirring often, cook until the berries have burst and cooked down to a thick jam. (This will happen faster if you give the berries a little help by mashing them with your spoon as your stir).

Turn off the heat then carefully strain the jam through a fine mesh sieve. You should have one cup of jam.
Panna Cotta
Clean your pan and add the strained jam back to the pot.

Heat slowly on medium low heat.

Add the bloomed gelatin/milk mixture a little at a time, whisking thoroughly.

Once all the gelatin has melted, pour the mixture into a large bowl and whisk in the remaining cream and milk.

Pour panna cotta into brain mold, cover and refrigerate until set.
Strawberry Sauce
Place strawberries, sugar, water and lemon juice in a medium sauce pot and cook over low heat until the sugar melts.

Turn up the heat and cook until the strawberries are cooked and the sauce is thick, but not as thick as a jam.

Chill in the refrigerator until ready to serve.
Serving
When ready to serve the panna cotta, find a bowl that fits the brain mold. Fill it with warm water and place the mold in the water, being careful to not get water inside the mold.

Let the gelatin sit in the water for 4-5 minutes, then dry off and try to unmold the brain onto a platter. If it doesn't come out, soak longer, adding more warm water to the bowl as necessary.

Pour strawberry sauce over and around the brain and serve immediately.
Notes
You can chill the brain up to 48 hours before serving. But the longer it chills the more firm the texture will be.
It's best to unmold and add the strawberry sauce right before serving.
The lemon juice in the strawberry sauce prevents browning.
The panna cotta itself is very creamy and not sweet while the strawberry sauce is very sweet. Together they make a nice balance.
Why make homemade berry jam? I wanted to control the color and the moisture content. It's a bit labor intensive to make and strain a homemade jam, but it is more predictable that using a store bought jam. Nothing is more sad than having a gelatin that will not set!

If you've never made jam before, doing a spoon test might be helpful.
If you make your strawberry sauce too thick, you can add more water to thin it out. Just make sure it's cold when you pour it on so it does not melt the panna cotta.
Nutrition
Calories:
300
kcal
|
Carbohydrates:
54
g
|
Protein:
2
g
|
Fat:
10
g
|
Saturated Fat:
6
g
|
Cholesterol:
35
mg
|
Sodium:
22
mg
|
Potassium:
169
mg
|
Fiber:
2
g
|
Sugar:
51
g
|
Vitamin A:
395
IU
|
Vitamin C:
45
mg
|
Calcium:
55
mg
|
Iron:
1
mg
Tried this recipe?
Let us know how it turned out for you! Scroll down to leave a comment below.
You might also like:
Dancing Ghosts Chocolate Coconut Cake
Mocha coconut buttercream tops layers of rich, fudgy chocolate coconut cake. Hauntingly delicious!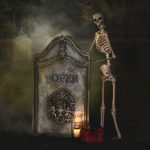 How to Make a Tombstone
This fun tutorial will teach you how to make a tombstone prop by repurposing an old mirror. With a few tools and some paint you can make realistic looking tombstones for your Halloween graveyard!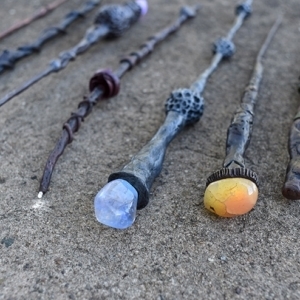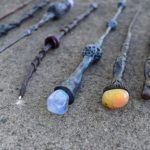 DIY Harry Potter Wands
This Harry Potter craft will bring out your creative wizard. Follow our instructions to make a one-of-a-kind wand that glows! Just imagine the spells you'll be able to cast.