Old San Juan is a hub of history and hooch, but it is also a city neighborhood filled with sweet pastries, delicious coffee and yummy food.
---
Friendly locals, ocean views and endless warm days and sunshine make Puerto Rico a great place to visit. Read on to discover the San Juan hot spots and get a recipe for the classic Rum Old Fashioned using one of Puerto Rico's fine aged rums.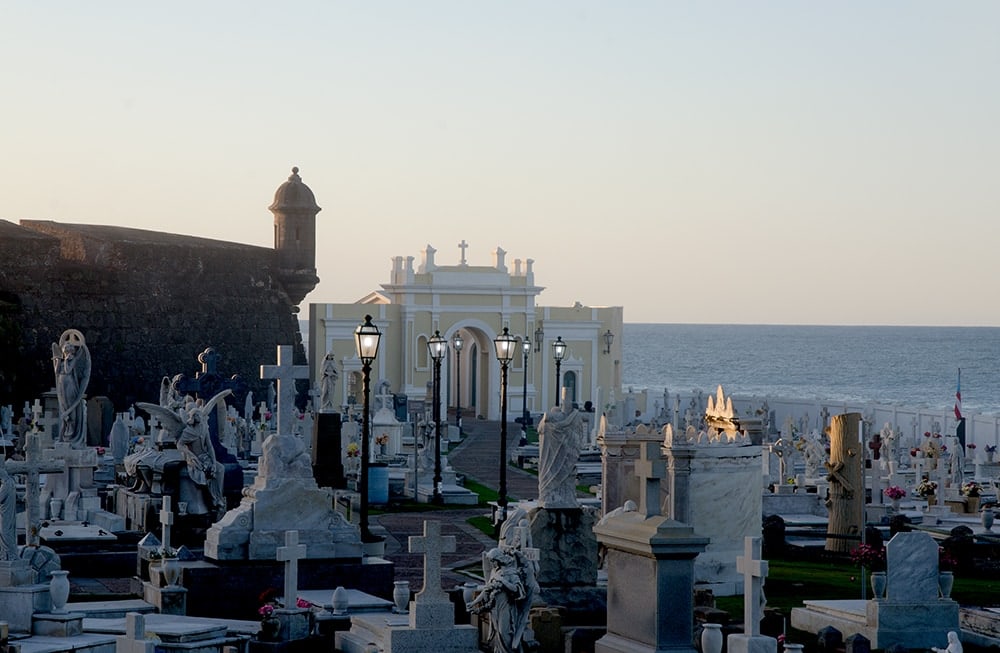 A little more than one month in to 2016 and its already been a very busy year. My regular readers are probably wondering what happened to me and why I haven't been posting! First there were the holidays then my birthday, a trip to San Juan, Puerto Rico and then a blizzard that dropped 30 inches of snow on us! But let's discuss the fun stuff…
I have one of those dreaded early January birthdays. The holidays are over and everyone heads back to work, starts their News Years resolutions but my year doesn't seem to start until weeks after my birthday. Normally, I celebrate in freezing temperatures or snow, which my friends and family know I detest! So being the sweet people they are, they all want to make my birthday special, so there are multitudes of dinners that get scheduled and rescheduled due to the weather… all for a birthday I would rather skip because I've reached the age where they are so much less fun!
This year my sweet hubby decided to take me on a trip to Old San Juan so I could experience the joy of a sun-filled-tropical-cocktail-drinking-birthday. We had visited once before and loved it, so he knew it would be just the thing to start off my year right.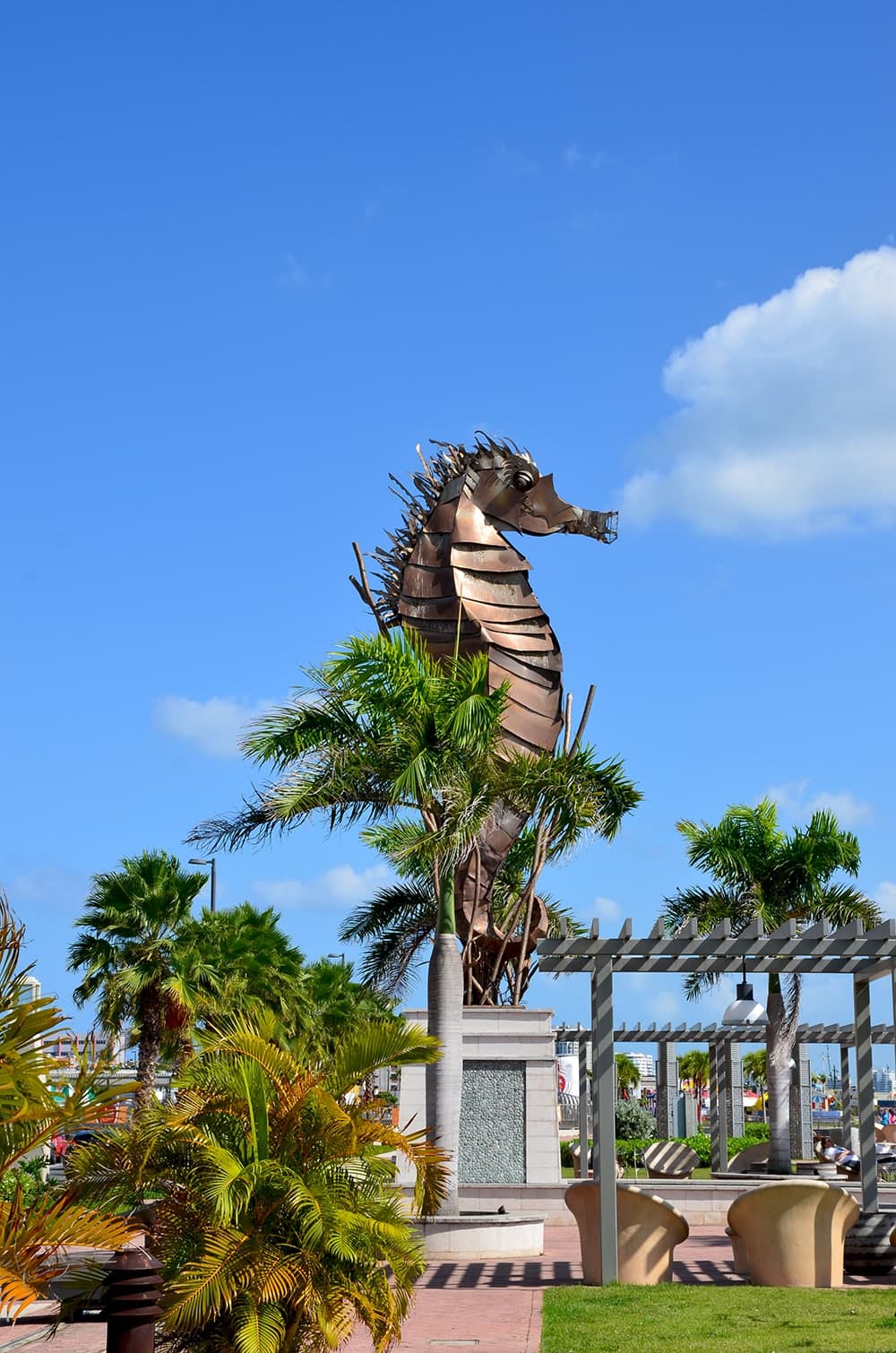 Old San Juan is a most interesting blend of Spanish-Colonial fortress, tropical vacation hotspot and trendy city neighborhood. It is both dingy and vibrant as European Revival buildings hover over narrow, slag-stone streets. Countless outdoor cafes brim with locals and tourists sipping locally grown coffee and rum-soaked cocktails. But as beautiful as the island is, it can be hard to ignore Puerto Rico's economic state.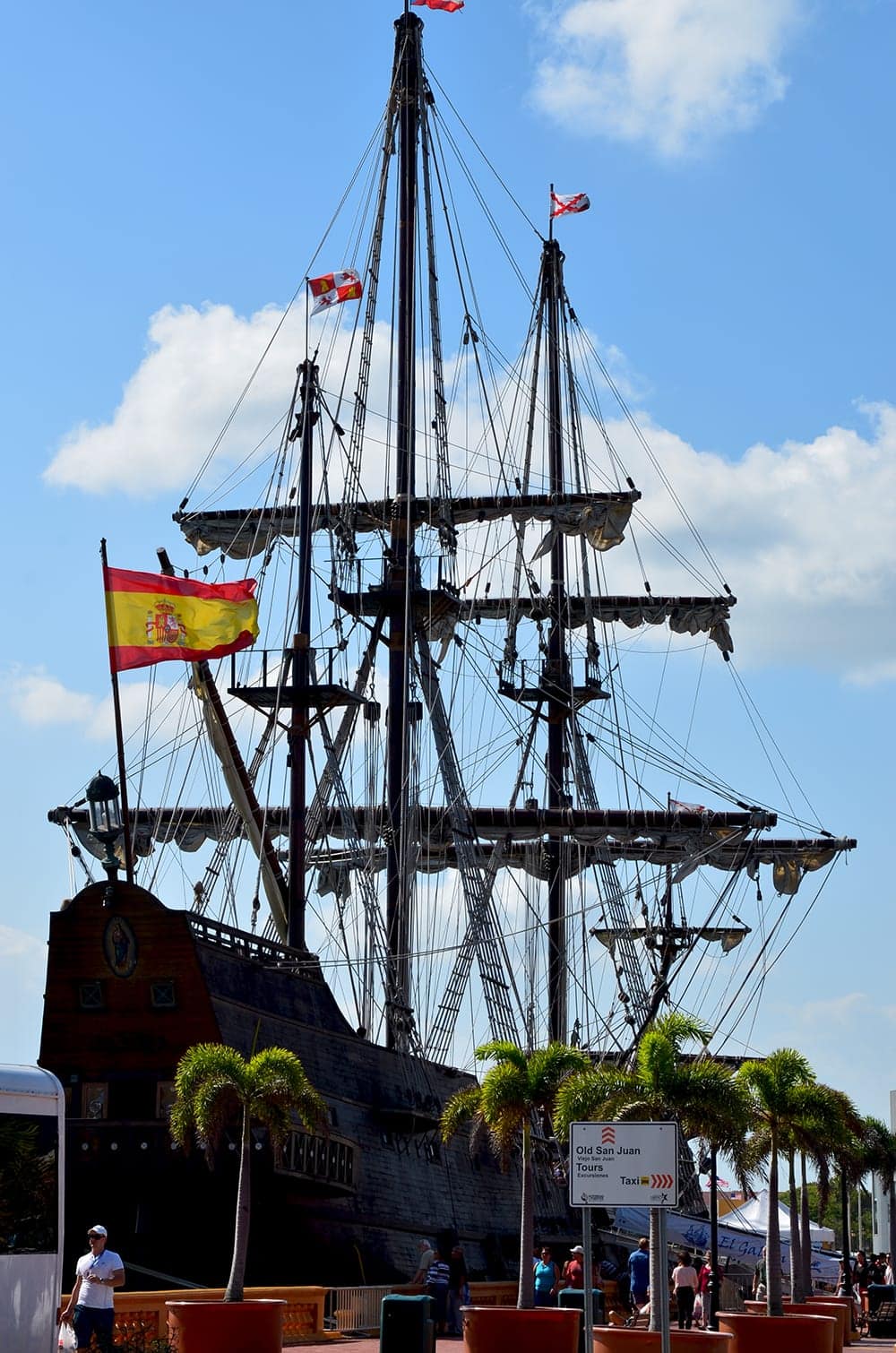 Puerto Rico is a throwback to colonial rule, part US territory, part independent state, where her people are US citizens but largely disenfranchised from the American process of government, that is unless they live on the mainland. The commonwealth is deeply in debt and still has not seen relief from the Great Recession. And in many ways it shows in San Juan, the territory's Capitol. Homeless sleep in the streets and plaza benches, buildings are collapsing and many stores remain vacant. But look beyond the fiscal and governmental woes, and you will be greeted by warm-hearted Puerto Ricans and their unique, enduring culture…if you can overlook the tourist-trap stops like Pandora Jewelers or Senor Frogs.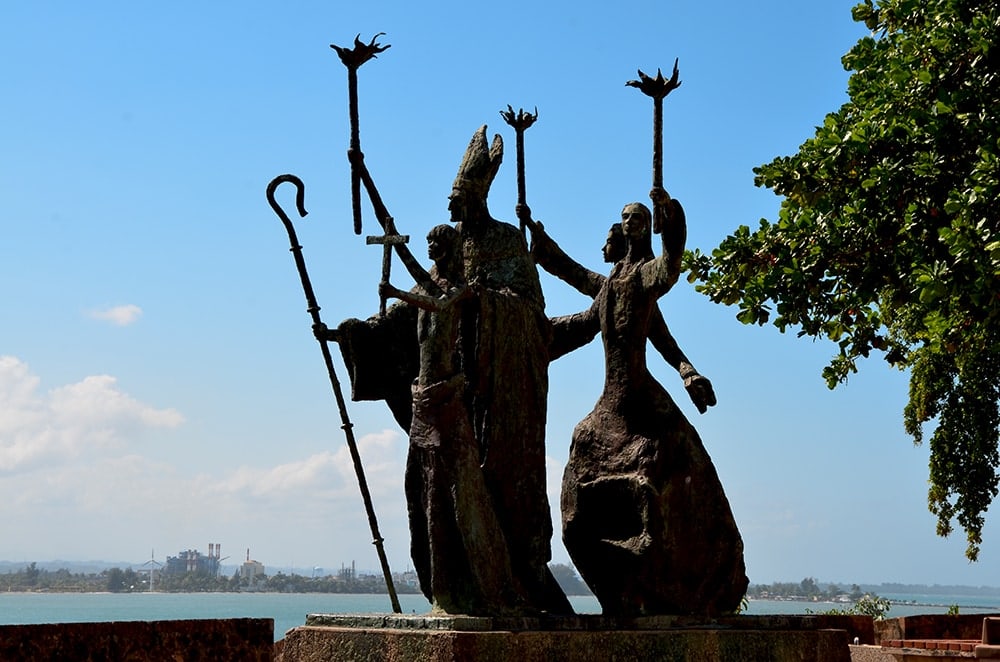 Somewhere between the breakdown and the touristy shops, there is an endearing San Juan that represents the best of the old and new. For me, no visit to OSJ is complete without a trip to vintage diner La Mallorca where the pastries are sublime and the waiters are as vintage as the décor. Here you can get the quintessential pastry of Puerto Rico, the Mallorca. This soft bun is cut in half, buttered and then grilled panini style and served covered in powdered sugar. The inside melts in your mouth while the outside is crisp and sugary. Goodness, I ate so many mallorcas!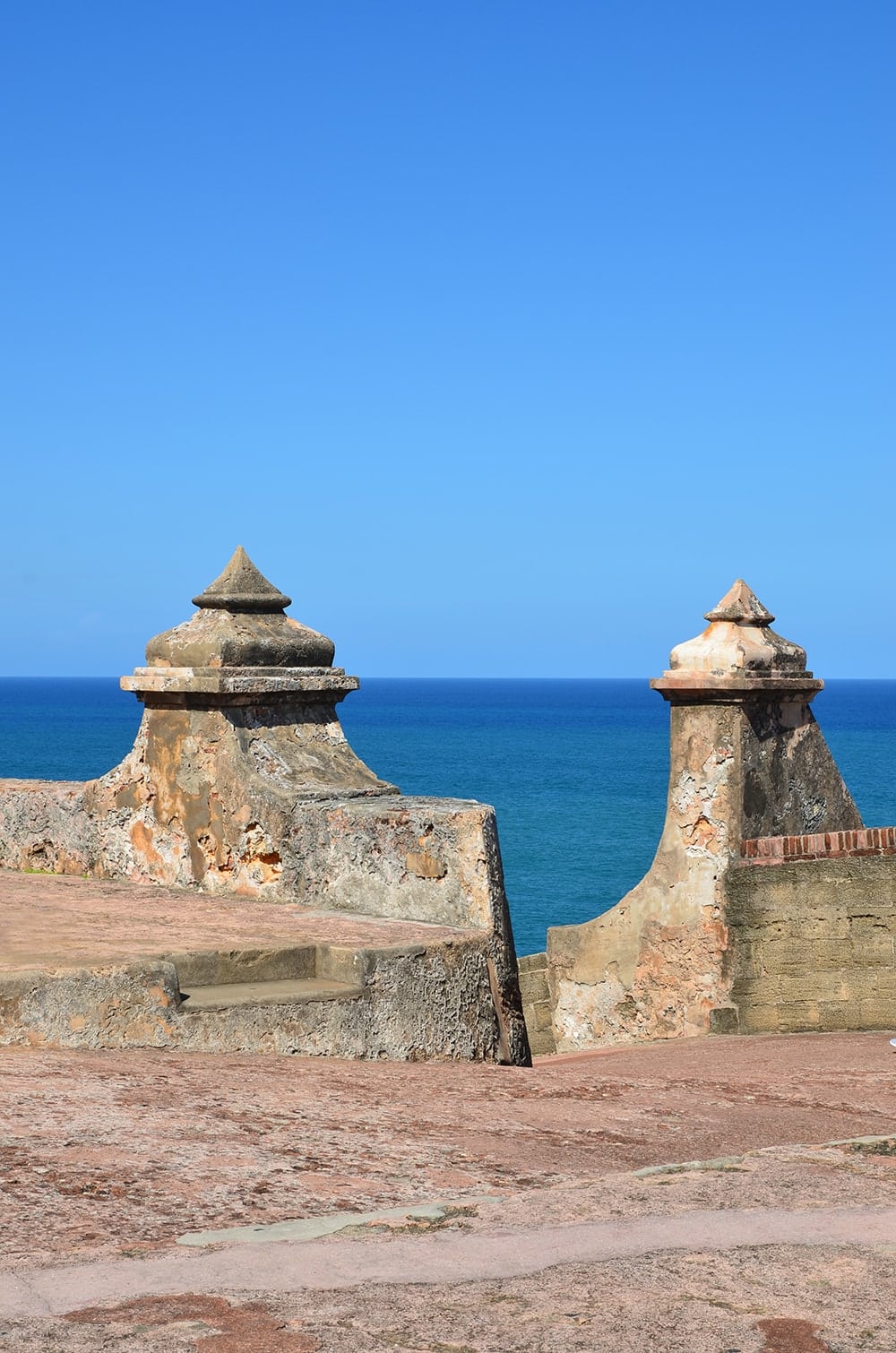 But I certainly wasn't worried about the calories; I got plenty of exercise exploring the forts of San Cristobal and El Morro. These fortresses and city walls were built by the Spanish to protect the port of San Juan from attacking ships. Walls meters thick are surrounded by dry moats and dotted with sentry boxes that overlook the San Juan bay. These fortifications kept San Juan (mostly) in Spanish hands until the Spanish-American War.
On the 12th of May in 1898 the US navy captured San Juan and eventually Puerto Rico was ceded to the US in the Treaty of Paris. After the Spanish American war, the forts served as military bases until 1961 when they became a National Park. In 1983, the forts were declared World Heritage Sites, but don't get the wrong idea. In many ways the fortifications of Old San Juan are a living museum where the community and tourists visit to watch sunset, fly a kite or enjoy a picnic. Or if you are a shutterbug like me you take pictures of strangers enjoying these activities because the views are quite photogenic!
The fortresses are just the beginning of a city that has a love affair with historic preservation. We got the inside scoop on Old San Juan from Karen González-Jensen with Arch Tours (2018 update: looks like Karen now works at the San Juan National Historic Site as a park ranger and is no longer offering private tours… but be sure to take some of the tours offered at the NPS sites). She set us right on folklore versus the true stories of San Juan walking us through the settlement of this colonial city, its beautiful churches and unique architecture. We were fascinated but the city's narrowest house which is only 5 feet wide. It's so small because it was built on land that once was a city alley.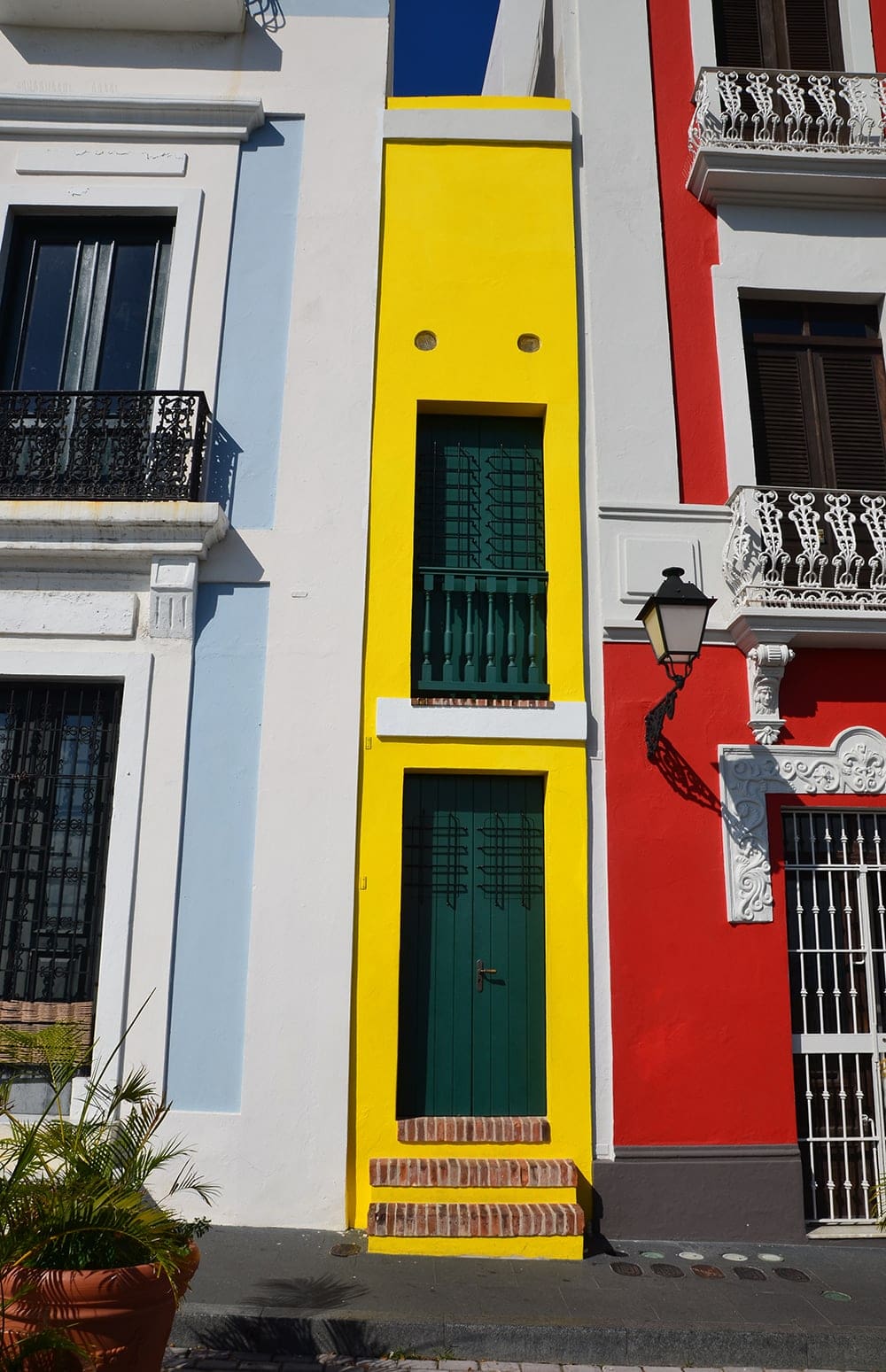 Have I mentioned that San Juan is hot? The locals totally know that one of the best ways to cool off is with a popsicle from Senor Paleta. These artisanal pops come in a variety of flavors from pistachio to Nutella! You know they are good by the line out the door and the fast that sometimes they sell out! I had a strawberry mojito popsicle that was so divine that I have vowed to put those molds in the back of my closet to use as soon as summer arrives!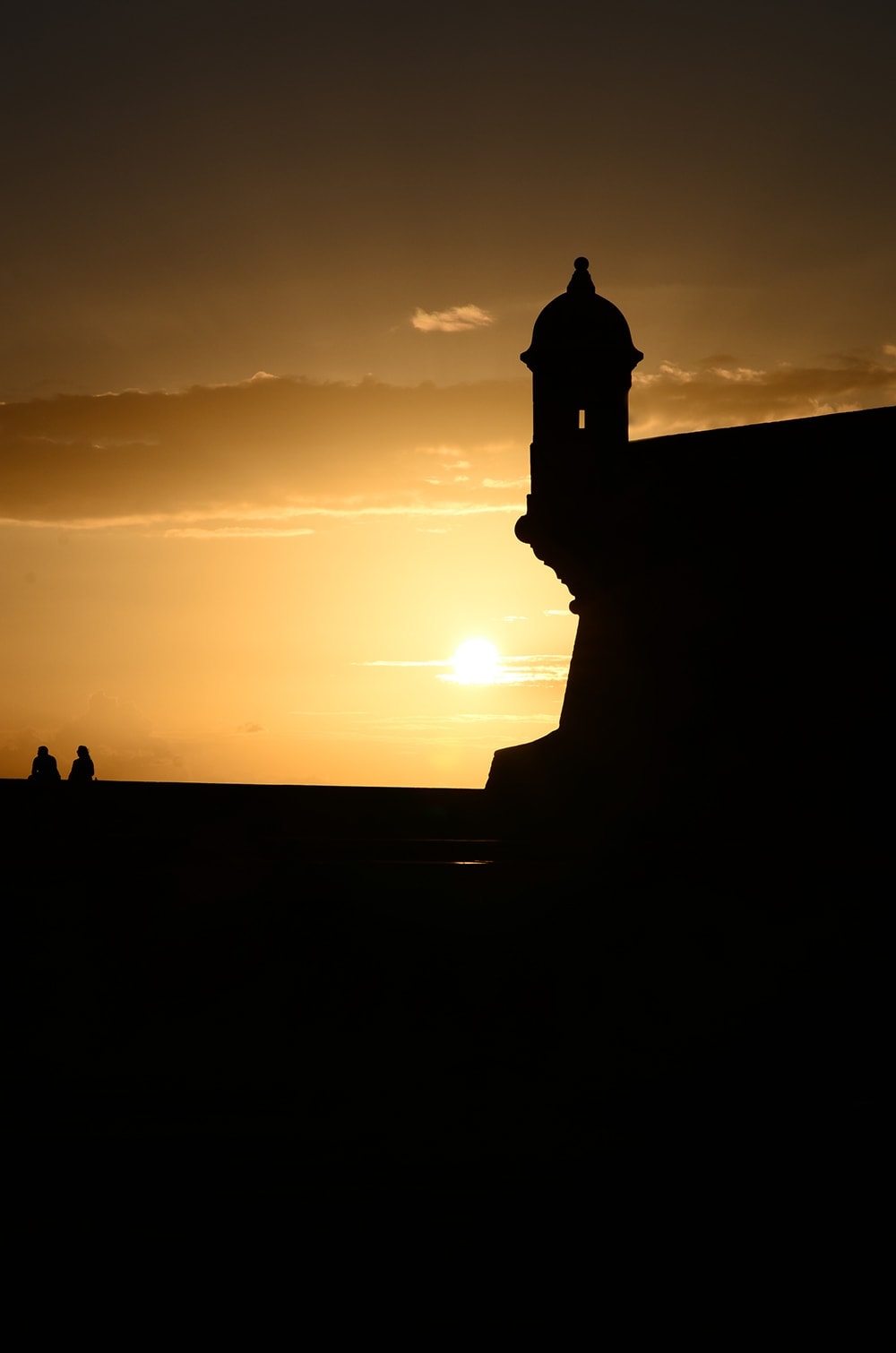 I was inspired by more than Old San Juan's sweet treats. Puerto Rican cuisine is savory and features such dishes as mofongo, chicharonnes and the creamiest beans I've ever eaten. But this city's restaurant offerings are globally inspired. We ate Spanish tapas, enjoyed Mexican queso and margaritas but one of our favorites was this Indian-Caribbean fusion place called Pani Agua! And have I mentioned that nearly every restaurant has outdoor seating? Sometimes you have to share a table with one of San Juan's stray cats who often lounge lazily throughout the city, but I certainly didn't mind :-)
While we were doing all that lounging, we ordered lots of rum cocktails. Puerto Rico is famous for mojitos and pina coladas and of course for the rum itself! We discovered some fantastic aged rums by doing tasting at Casa Melaza. Our favorite was Trigo Reserva Aneja which is smooth surprisingly affordable at Duty Free.
So yes, this is where the San Juan adventure ends but as a foodie I came home with a ton of inspiration. I'll leave you with this classic cocktail, the Rum Old Fashioned. It's orange-y, sophisticated and a great way to enjoy a fine aged Puerto Rican rum.
It's traditionally served in a rocks glass, so I thought these vintage glasses would be perfect. My mom found this set of eight, each glass with a different ship. Classy and apropos, right?
And if you are me, you need a cloth napkin, because that's how I roll! (Seriously, I also brought back linen cocktail napkins from San Juan…you'll see them in a future post).
Now you are ready to make a Rum Old Fashioned that tastes as smart as it looks! Cheers!

Ingredients
2

tsp

organic sugar

1

tsp

hot water

1-2

drops bitters

2

large strips of orange zest

2

oz

. aged rum

1

large ice cube
Instructions
In a cocktail shaker or glass, combine hot water, sugar and bitters and muddle.

Add one strip of orange zest and rum and muddle until zest is pulverized and sugar is dissolved.

Place one large cube of ice and a strip of orange zest into a rocks glass.

Strain drink through a fine mesh sieve over ice and serve.
Tried this recipe?
Let us know how it turned out for you! Scroll down to leave a comment below.
You might also like these: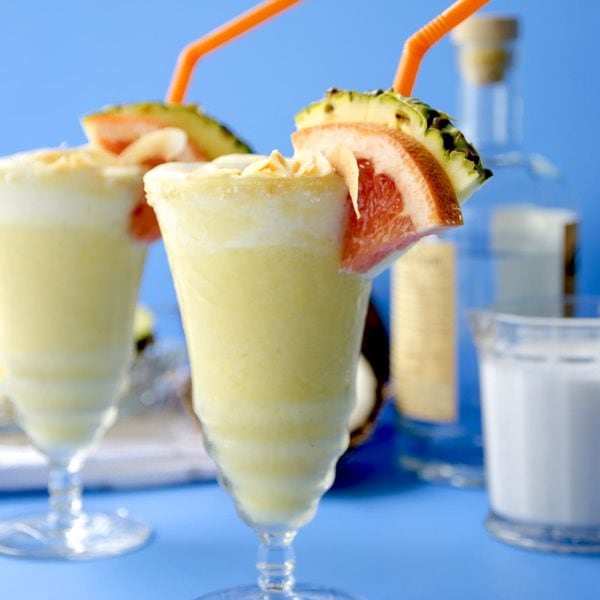 Pina Coladas from Scratch
Whip up one of these rich, creamy Piña Coladas from scratch and cool down in style! They are frozen, smooth, pineapple-y, sweet, and perfect for summer!
Spicy Thai Basil Cucumber Cocktail
With hot peppers and savory Thai basil, this drink is cool and refreshing, with a nice, slow jalapeno burn at the finish.
Orange Turmeric Margaritas
Orange Turmeric Margaritas are a sweet and smoky take on the classic cocktail. Homemade simple syrup. fresh juice and a salty, spiced rim make these drinks extra special but are still easy to make.