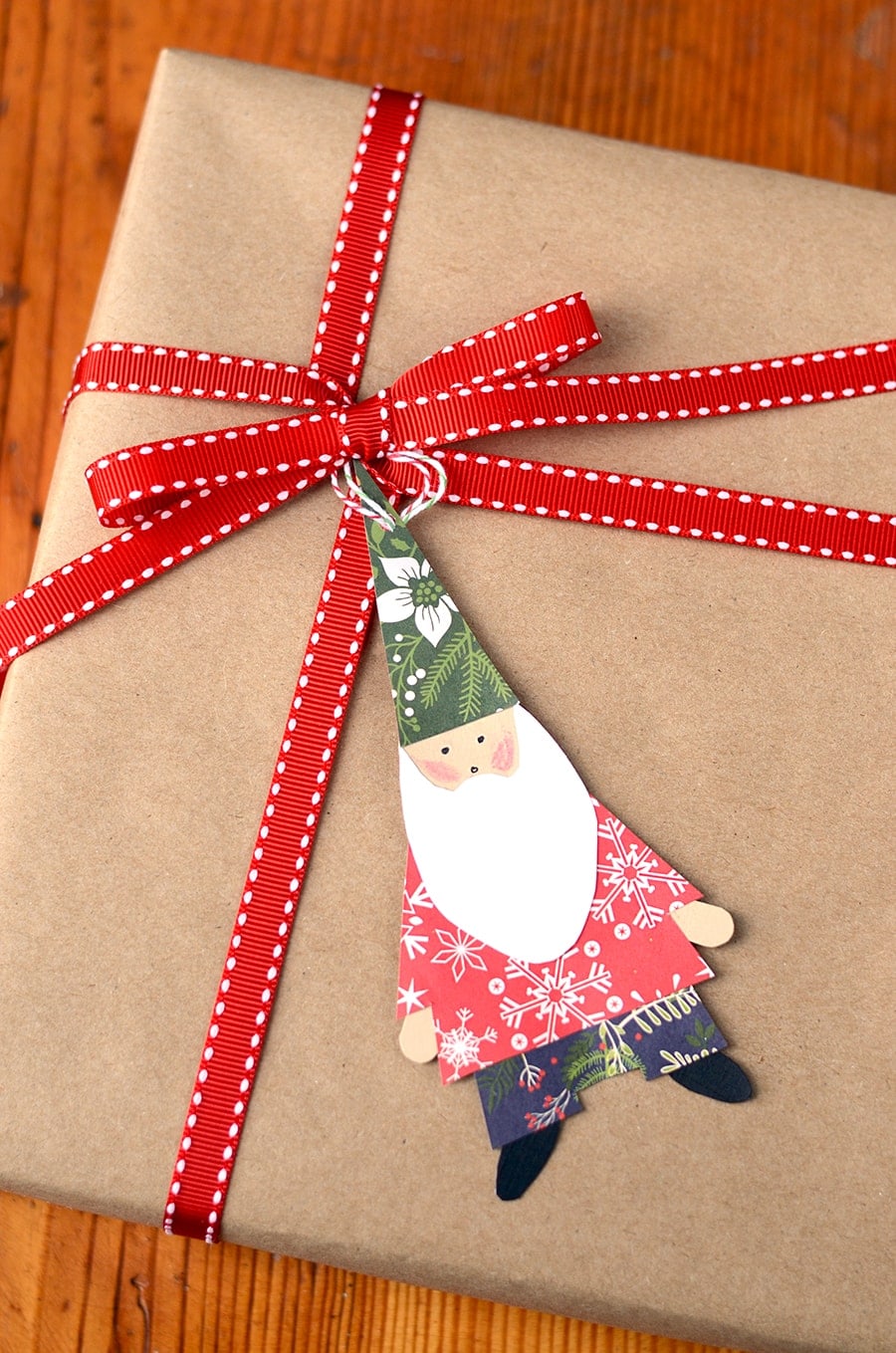 This Christmas Gnome Craft is a fun project for kids and adults! Use these paper gnomes as gift tags, Christmas ornaments or make into a holiday garland.
---
Scissors, paper and glue add up to lots of cuteness with this Christmas Gnome Craft! It's a super easy project that can decorate your house and keep your kids entertained while on Christmas winter break!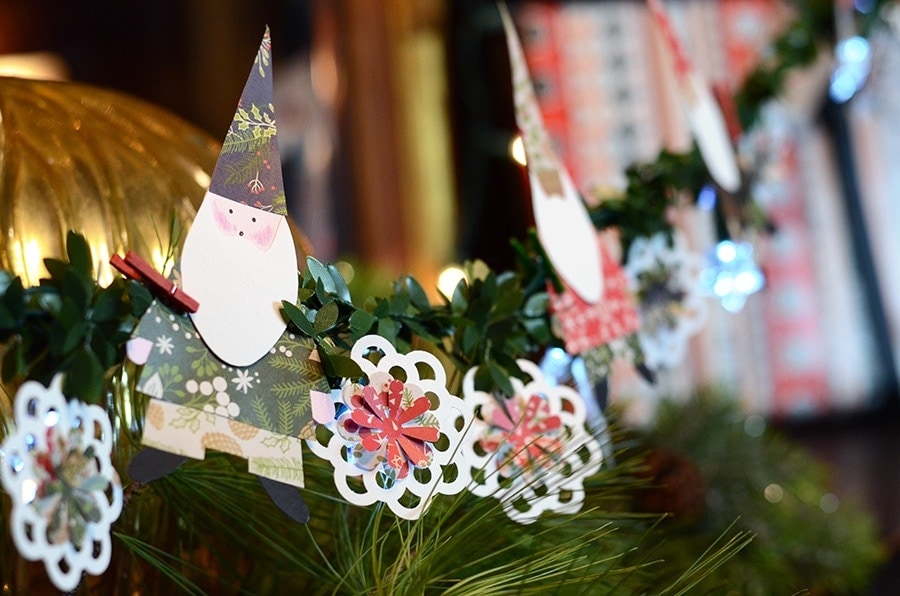 I love a simple craft with big impact. Paper crafting is a bit like quilting…you put together a handful of coordinating papers and suddenly there's magic! That's how it is with this Christmas Gnome Craft. And its especially easy if you have one of those scrapbooking paper stacks around.
I created this easy Christmas Gnome Craft template to help you get started. Print, cut, and piece together the pieces to make these little jolly gnomes. You can use them as gift tags, Christmas ornaments or as a festive garland. They would also make adorable place cards for the kids table! Here's how:
Christmas Gnome Craft
Materials:
Print out the template
Choose your paper. You'll need 4-6 sheets of colorful paper for the gnomes' clothing, preferably a small patterned paper. (I used this Recollections paper). Print one sheet for each paper pattern so you can mix and match outfits.
A sheet of white paper for the beards
A sheet of black paper for the shoes
Flesh colored paper for the faces and hands
Glue or tape
A black pen and a red crayon or colored pencil
Scissors
String or ribbon
Instructions:
Print and cut out pieces.
Glue or tape them together (use the template guide for placement and order).
Draw on a face (don't forget the rosy cheeks!)
Use your little gnomes to decorate!
Post a photo on social media and tag us! Facebook @vintagekittycom, Twitter @the VintageKitty and Instagram @vintagekittyblog
Happy Holidays!
You might also like: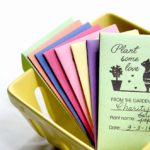 Seed Saving 101
If you've ever wanted to save your own seeds, these Seed Saving 101 tips and cute envelopes will get you started on next year's garden!
Fringed Napkins
If you can use scissors, you can make cute napkins to dress up your table! All you need is fabric that will easily unravel and some simple tools.