Cinco de Mayo is right around the corner, but you don't need an excuse to shake up a fruity margarita from scratch! Here are some of our favorites!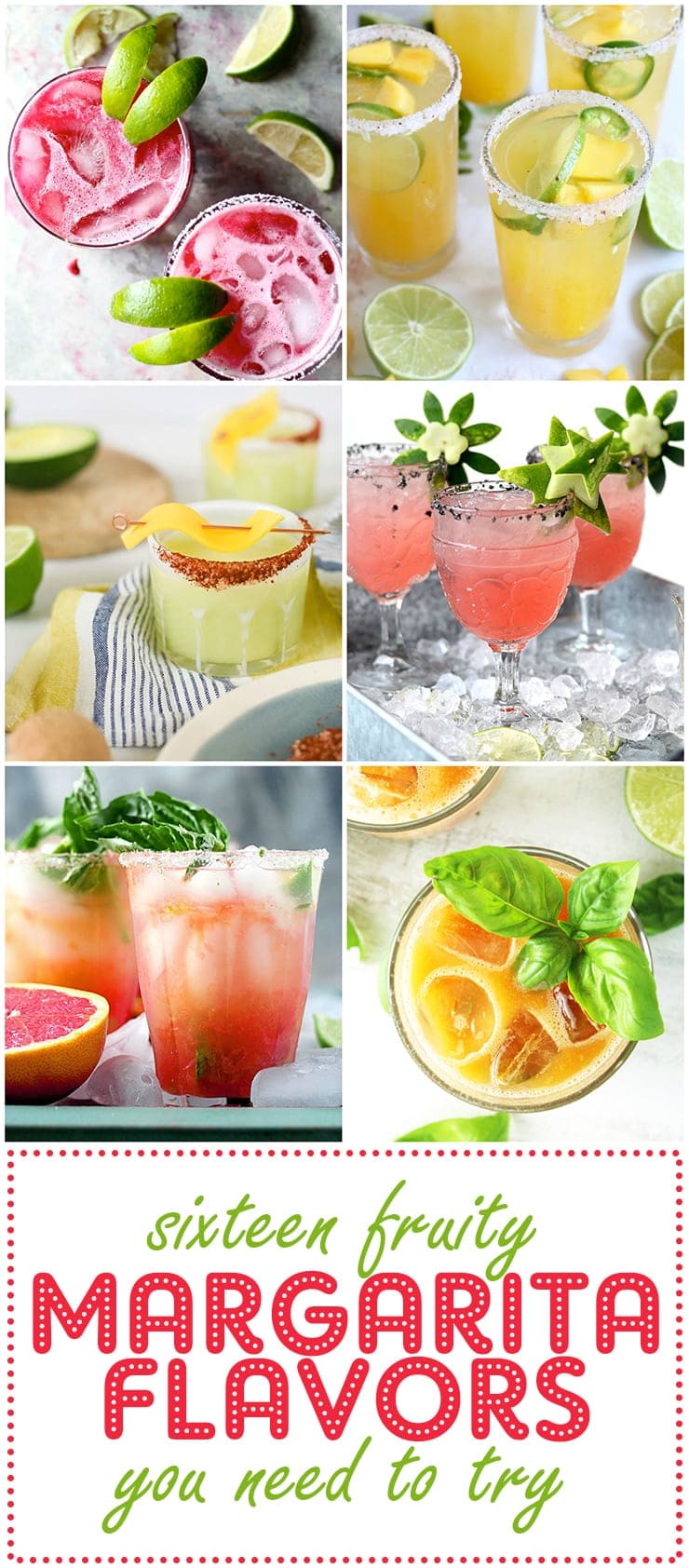 Orange Turmeric Margaritas
---
These unique margaritas from Vintage Kitty are flavored with turmeric for a smoky taste. Look at the gorgeous deep orange color and chili turmeric salt rim! Wowza!
Blackberry Cinnamon Fig Margaritas
---
Figs, blackberries and cinnamon infuse these lush margaritas from Giraffes Can Bake. Really glad I just planted a fig tree!
Honey Kiwi Margaritas
---
Honey sweetens these green hued margaritas from Apple of My Eye. Aren't the little black seeds so pretty? This frozen cocktail only takes five minutes to make, so you'll be sipping in style in no time.
Watermelon Margaritas
---
Nothing is more thirst-quenching during happy hour than these watermelon margaritas from Vintage Kitty. Plus check out the tutorial on making these fun watermelon rind garnishes!
The JH Hibiscus Margarita
---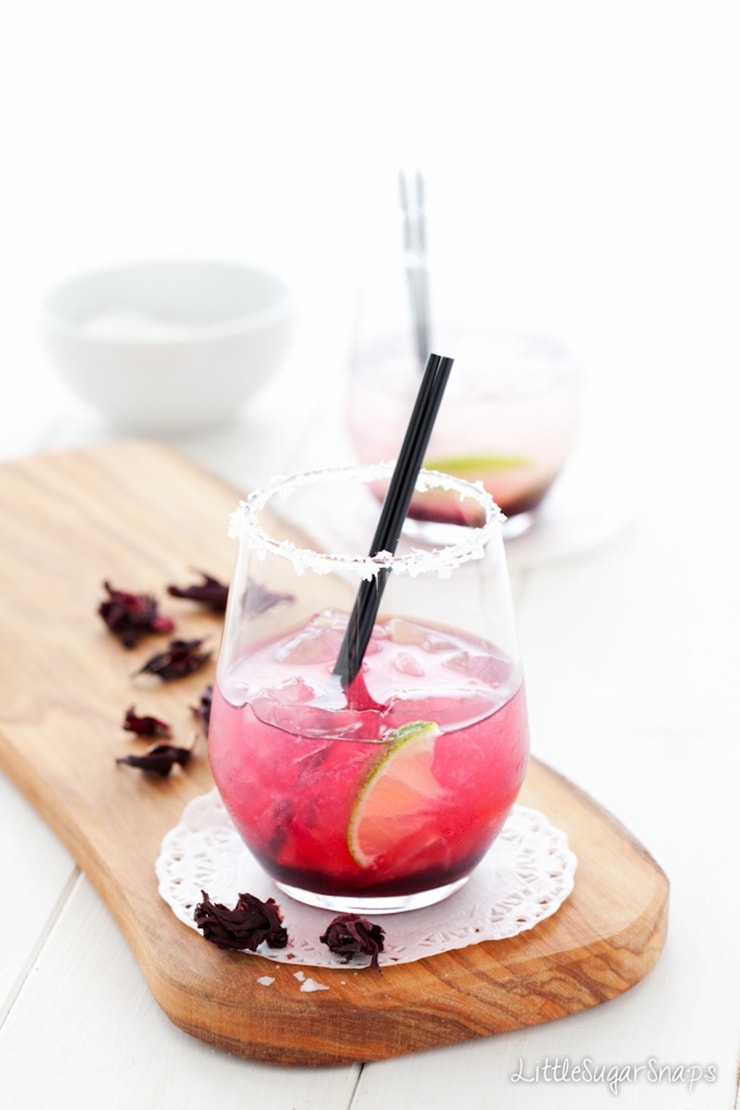 This margarita from Little Ginger Snaps gets it zing from hibiscus. Jane says it's "dark and mysterious". We say it's dazzling darling!
Mango Jalapeno Margaritas
---
Spice up your bartending game with these hot and fruity margaritas from Spices in My DNA. Mango and jalapeno combine for an intoxicating combo.
Fresh Cherry Amaretto Margaritas
---
Fresh cherries pair with amaretto for this singular concoction from Yes to Yolks. There's no simple syrup in the recipe, so it's perfect for impromptu parties.
Fresh Pressed Cucumber Lime Margarita
---
At just 130 calories per serving, this juicy margarita from Hello Glow won't ruin your diet. Plus it skips refined sugars in preference for honey, so drink up without the guilt!
Roasted Grapefruit & Basil Margaritas
---
We love a foodie margarita and this grapefruit laced margarita from Little Kitchen Big World fits the bill! Roasting the grapefruit with cinnamon and brown sugar brings sweetness and depth of flavor to this cocktail while basil adds an aromatic touch.
Prickly Pear Margaritas
---
Colorful prickly pear gives these margaritas from Perpetually Hungry their magenta blush. Who knew a cactus fruit could relieve your thirst?
Julie's Birthday Margarita
---
Mango, strawberry and lime combine for these slushy margaritas from Hunger Thirst Play. Birthdays are a great time to drink up, but do you really need a reason to drink this cocktail?
Honeydew Lime Margaritas
---
Sweet honeydew melon makes an excellent base for margaritas with this recipe via Girl Versus Dough. We love the intense color the lime and melon impart plus its derives most of its sweetness from the fruit.
Frozen Strawberry Margaritas From Scratch
---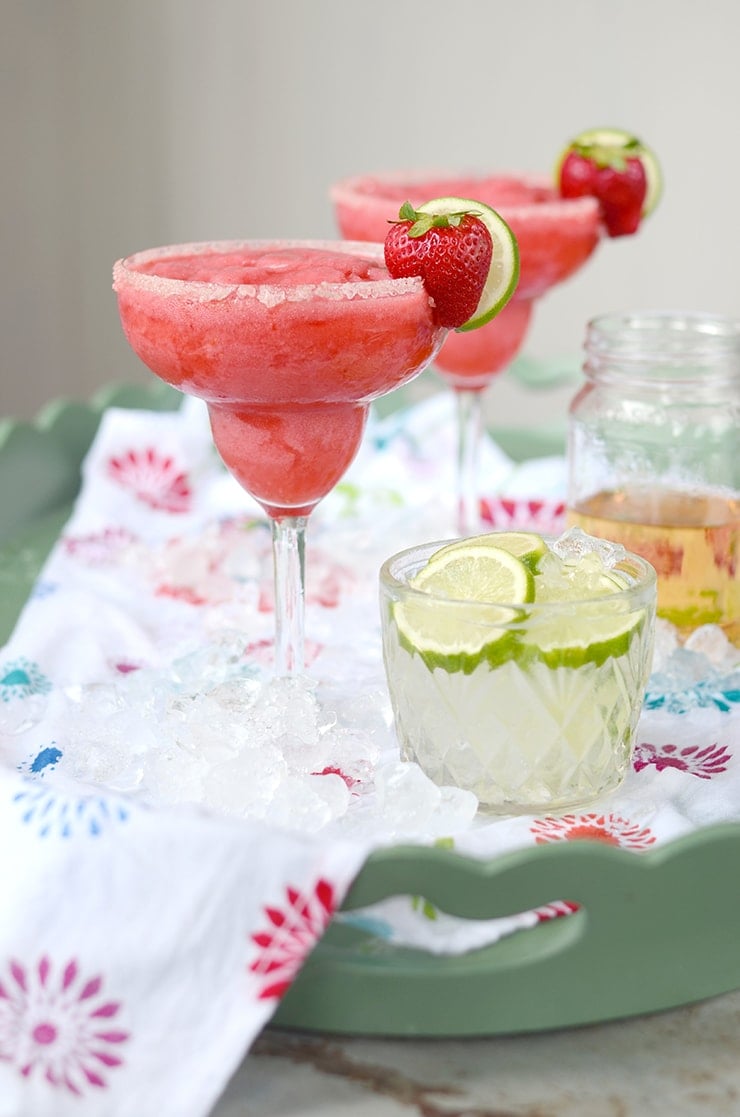 Strawberries take center stage with these scratch-made margaritas from Vintage Kitty. Say goodbye to premade mixes and hello to fruity, icy margaritas!
Tropicante Margaritas
---
With ingredients like avocado and celery bitters, you know you're not drinking any ordinary margarita! These are Jojotastic margaritas! Gourmet cocktails anyone?
Peach Basil Margaritas
---
Peaches and basil combine for a sweet and herbaceous drink from The Fitchen. Using summer's bounty is a bartending win!
Dan's Killer Margarita
---
If you are looking for a margarita with classic flavors, look no further than this recipe from The Domestic Dietician. Lime, tequila and agave are all you need!